Distt Admin committed to Raising the Living Standard of people, Dr Sehrish Asgar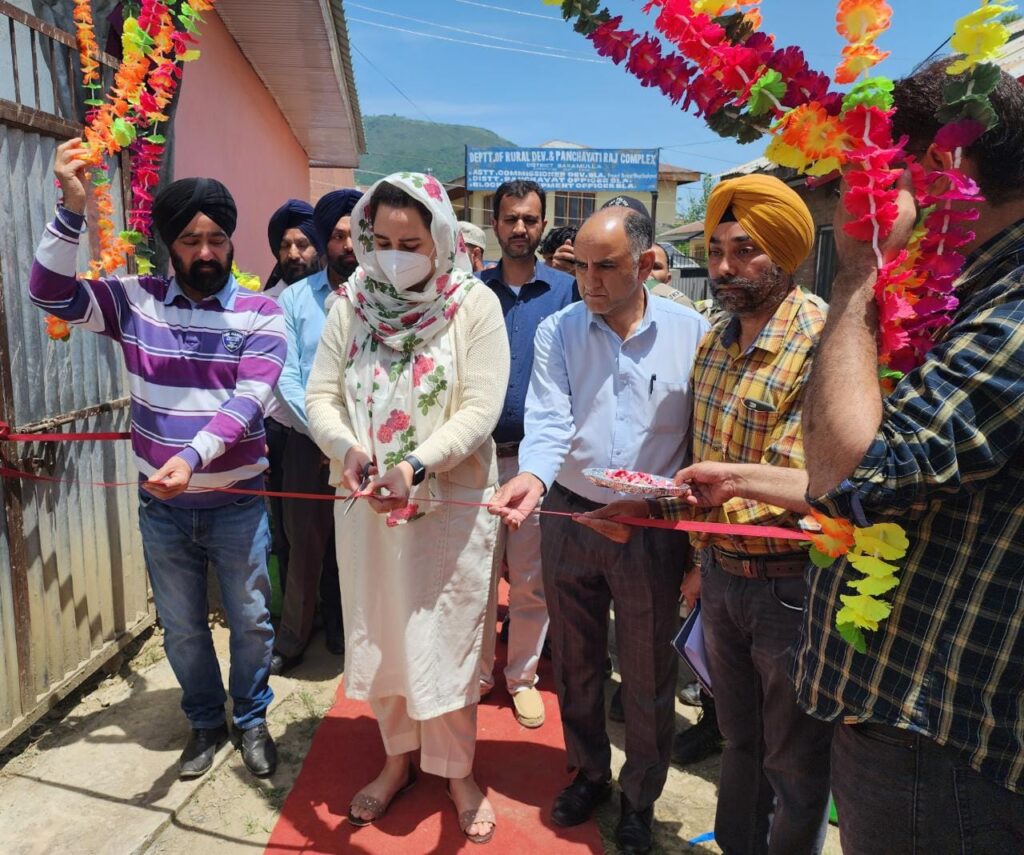 SNS KASHMIR
BARAMULLA, MAY, 22:
In order to boost the growth of agriculture in Baramulla district, District Development Commissioner Baramulla, Dr Syed Sehrish Asgar in presence of Joint Director Planning, Mohammad Yousuf Rather and Chief Agriculture officer, Yadvinder Singh today inagurated Honey Processing Cum Bottling Plant and Hi Tech Polygreen House under Aspirational District Programme at Agriculture Extension Office Baramulla here.
Pertinently, the processing and bottling plant, setup with an award money at a cost of Rs 11.19 lakhs is the first of its kind in the district and has a capacity to process and filter honey on a daily basis.
Speaking on the occasion, Dr Syed Sehrish Asgar said that the plant will provide service to farmers on no profit basis. She informed that the district has large number of bee keepers with an annual production of 800 quaintals of raw honey. The plant will now enable the farmers to sell their honey as a marketable product and augment their incomes, she added.
Elaborating further, the DDC remarked that much needed plant will help in processing, filtering and bottling of honey thereby making its sale to a large extent. She said that the bottling plant will enable the farmers to market their honey in the market and allow them to realize higher prices for the produce.
After launching Varmul Honey Brand, the DDC said that district administration is committed to introduce the brand at National and International level. She also asserted that similar profit oriented initiatives will be taken up in other areas also so that plant will open many avenues for the farmers to market their products at large scale.
Later, The District Development Commissioner also inagurated 7th Hi- Tech Polygreen House at an estimated cost of Rs. 5 Lacs.
After inagurating the house, the DDC highlighted the importance of Hi-tech poly houses and said that to explore the potential in the vegetable sector hi-tech polyhouses will play remarkable role. She said that Agriculture department has established hi-tech polyhouses in the district to ensure round the year availability of seedling of different vegetable crop to the farming community.
Dr Sehrish Asgar also highlighted the importance of integrated farming and asked the farmers to diversify their agriculture operations.
The DDC further added that District Administration is committed to Raising the Living Standard of people. She ensured that district administration will provide all the technical assistance to farming community in comprehensively performing their agriculture activities.