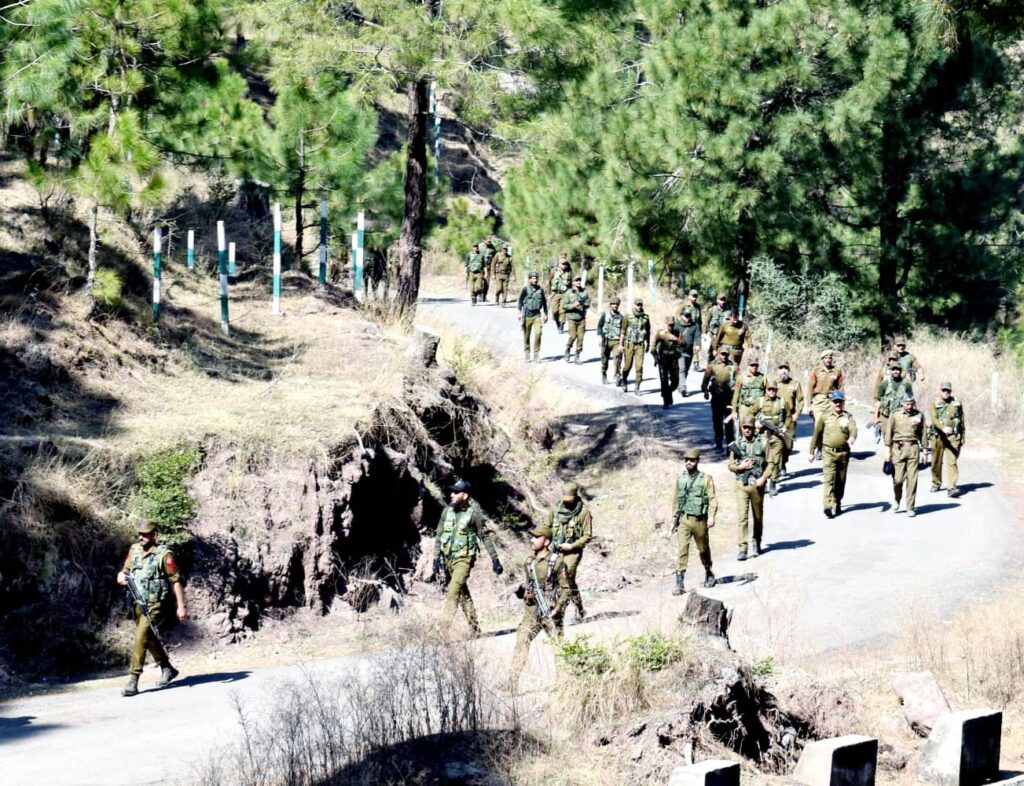 SNS KASHMIR
RAJOURI, FEBRUARY,25 :
Today as a part of areawise combing-domination exercise in various vulnerable areas of Rajouri and Poonch District, a joint area domination of the Dassal-Pullulian, Rajouri area was organisedby RPHQ Rajouri.
A joint route march cum Combing-search/domination patrol was carried out, under the command of DIG Rajouri-Poonch Range Dr. Haseeb Mughal, IPS.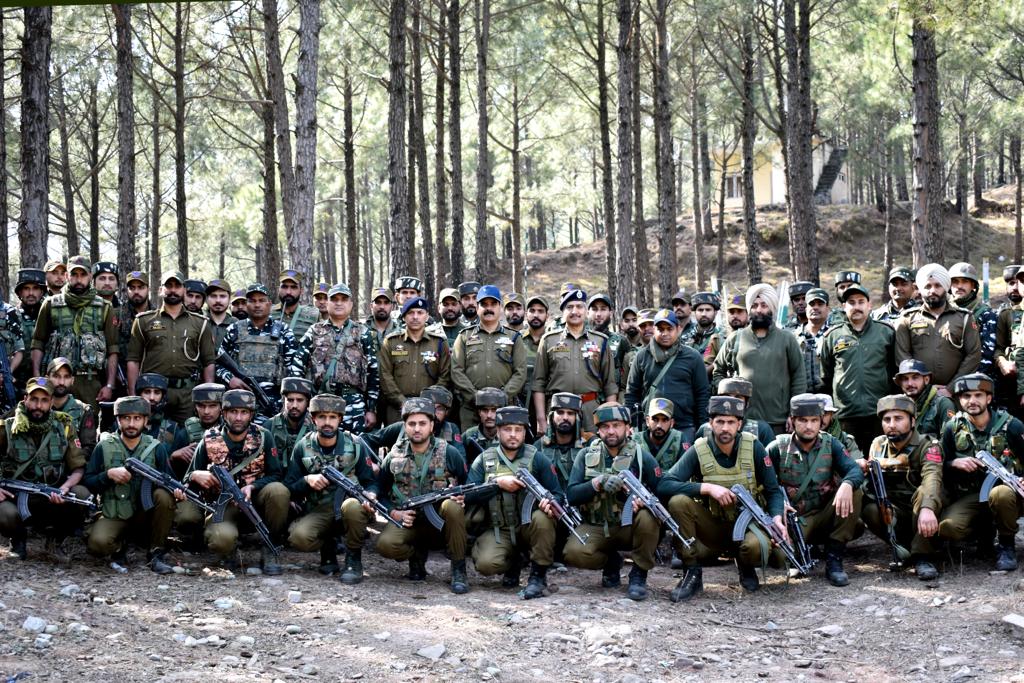 Following officers also participated in the field activity; Shri Randeep Kumar, Commandant IRP 2nd BN Fatehpur, DySP PC Shri Shivender Singh Jamwal, DySP Hqrs Shri Chanchal Singh and Asst. Commandant 72nd BN CRPF Shri Vinod Kumar.
The forces which took part in the route march were SOG Rajouri, CRPF 72nd BN CTT and IRP 2nd BN Fatehpur, Rajouri.
The route march and domination patrol started from National Highway 44 near Workshop Bridge at about 1000 hours and culminated at Dassal Top at about 1400 hours.
All the forces taking part in domination Patrol/ route march showed proper discipline, coordination and synergy.
The officers also interacted with the General Public during the route march, who also appreciated the role of the Jammu and Kashmir Police in maintaining Peace and tranquility in the Border areas of the District Rajouri.
In the end lunch was served to all the personnel taking part in the route march at Dassal Top.
The DIG RP Range interacted with the Jawans of all the forces and briefed them to show this type of zeal, enthusiasm and bonhomie during the counter terrorism operations and law and order problems…. He further emphasized that Synergy among forces is the key in maintaining lasting Peace in the area.