Reyaz Rashid
Baramulla:In a heartwarming ceremony held at Government Middle School Zandafaran, Headmaster Nazir Ahmad Wani was honored for his 36 years of dedicated service to the school following his supernuntion.
The ceremony was attended by several dignitaries, Principal Government Higher Secondary School Fathegar Dr. Shameem Ahmed Bhat, Principal Hr. Secondary School Audoora Imtiyaz Ahmad Czor, Zonal Education Officer Fathegarh Ashiq Hussain, Kar, District Organiser and Zonal President Jammu and Kashmir Teachers Forum Bhat Altaf, District General Secretary Jammu and Kashmir Rehbar-e-Taeleem Teachers Forum Reyaz Ahmad Ganai, a galaxy of teachers, staff members, SO Mohammed Hanief Bhat,minsertial staff of ZEO Fathegarh and civil society members.
During the ceremony, several speakers took turns to speak about the remarkable achievements and contributions of Headmaster Nazir Ahmad Wani. The Zonal Education Officer of Fathegarh praised the Headmaster for his leadership skills, his ability to motivate the staff, and his passion for teaching.
He also spoke about the positive changes witnessed by the school during the tenure of Wani, from improved infrastructure to better academic performance of students.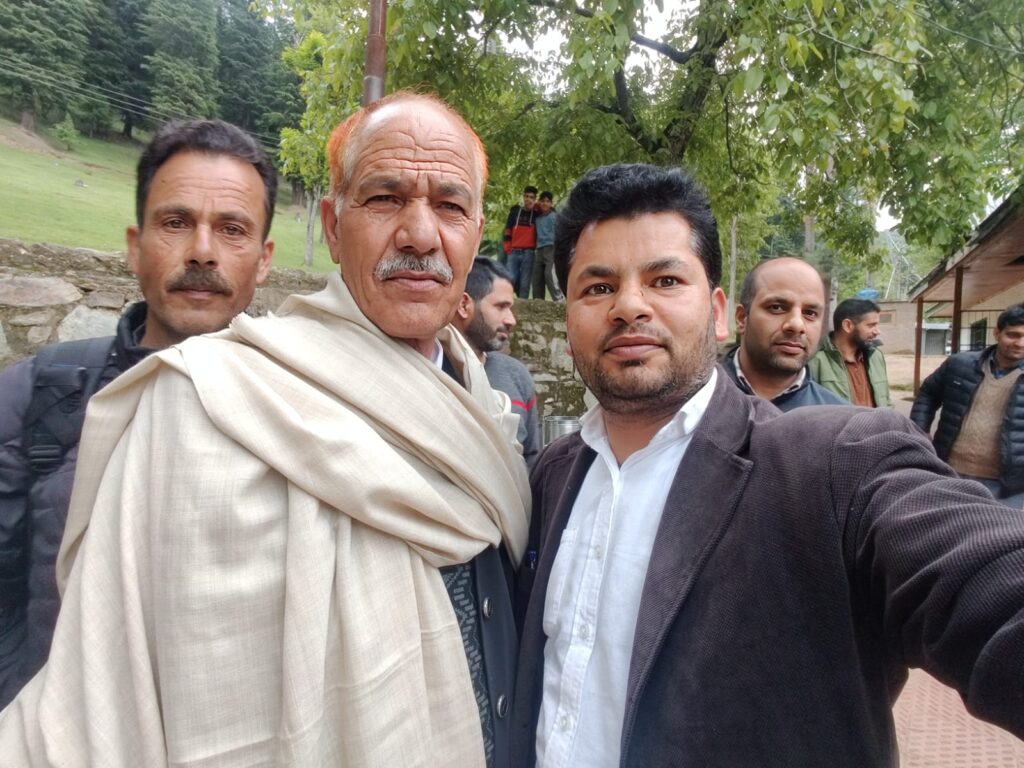 Nazir Ahmad wani sb who has superannuated after serving the department for 36 years/ PIC: Mushtaq Wani
Other speakers shared their personal anecdotes about the kindness, compassion, and high spirit of Nazir shab. They talked about the work culture he had instilled in the school and the learning experience they had gained under his leadership.
The ceremony was a testament to the significant impact Headmaster Nazir Ahmad Wani had on the school and the community.At the end of the ceremony, Headmaster Nazir Ahmad Wani expressed his gratitude towards the faculty, staff members, students, and the community members.
He thanked everyone for their support and cooperation during his 36 years of service to the school. The ceremony ended with the entire community bidding a fond farewell to Headmaster Nazir Ahmad Wani and wishing him a happy and fulfilling retirement.