Minor-girl dies after falling from bridge in Handwara
2 min read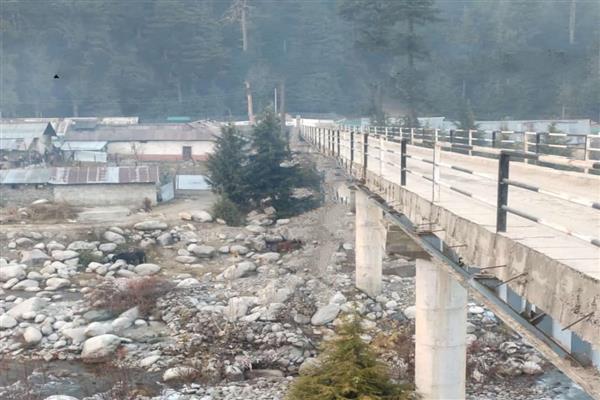 SNS KASHMIR
Raja Akbar
Handwara, Nov 25 :
A-5-year old minor girl on Friday died after she fell from a bridge while returning from school in Mawar area of Nowgam in northern Kashmir's Kupwara district, officials said.
An official identified the girl as Aliya Rafiq daughter of Rafiq Ahmad Chachi resident of Nowgam, Mawer, Langate who fell from a bridge and got seriously injured, after which she was rushed to Srinagar hospital where she succumbed to her injuries.
Meanwhile the locals alleged that the deteriorated condition of a fencing of the bridge has been the main cause of mishaps. They said despite the matter was communicated to concern authorities several times but nothing was done so far.
"We approached authorities in past and sought repair of the bridge to avoid any untoward in future but authorities failed miserably to intervene in this grave issue", locals said.
"Despite movement of heavy motor vehicles is prohibited on the bridge but they manage to travel from there with ease that causes heavy traffic jams and impediments to pedestrian walk", locals said.
The locals appealed to district administration Kupwara to look into the matter so that people can heave a sigh of relief. (KNS)