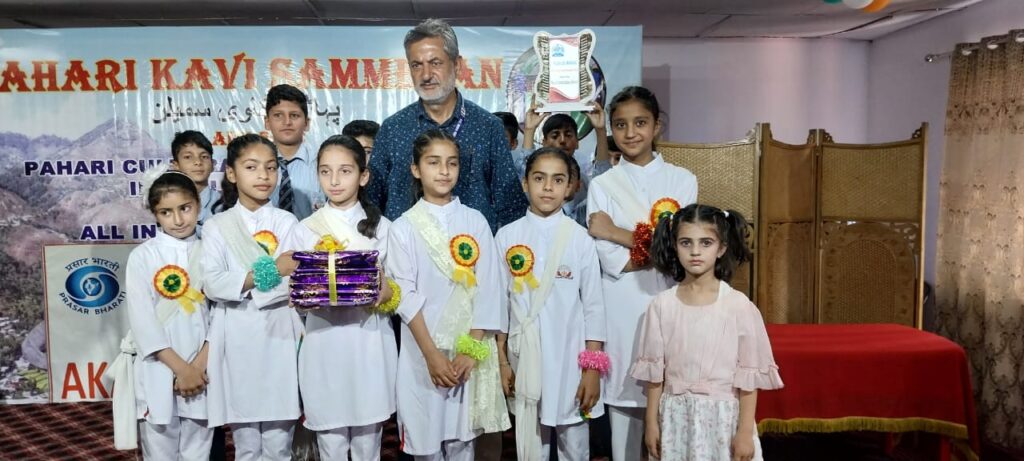 SRINAGAR , AUGUST 31:
In a bid to celebrate the rich cultural heritage of the Sheena Dard tribe, Akashvani Srinagar is all geared up to conduct a mesmerizing cultural program at the newly inaugurated Sheena Cultural Centre in Dawar Gurez. The event is scheduled to take place on the 2nd of September, marking an important milestone in the region's cultural landscape. This time, an enchanting evening cultural show will grace the occasion, bringing together the vibrancy of Sheena culture.
The recently inaugurated Sheena Cultural Centre stands as a testament to the collaborative efforts of the Indian Army and the local tribe. with Lieutenant Governor Manoj Sinha officially inaugurating the center on the 28th of September. This initiative aims to shine a spotlight on the unique cultural and linguistic identity of the Sheena Dard tribe, fostering appreciation and understanding among people from various walks of life.
Maqsood Ahmed, Senior Program Executive and Sheena Program Incharge at Akashwani Srinagar, is at the helm of this remarkable endeavor. Expressing his enthusiasm, he stated, "Our aim is to not only celebrate the Sheena Dard culture but also to shed light on their distinct language and way of life. This tribe possesses a cultural heritage that is both unique and deserving of broader attention. We extend our heartfelt gratitude to the 5 GR unit of Indian Army for their invaluable support in making this program
possible."
In a seamless coordination between the 3 GR of Indian Army and Akashwani Srinagar, the Sheena variety cultural program is poised to be a one-of-a-kind experience for the residents of the region. The Sheena mushira is also part of this program.the prominent poet of Sheena like former IAS officer Masood samoon zahoor Zulfi and prominent poet of country Sagar Pandit is also expected to participate in this Mushira.The Haba khatun cultural club will present Sheena folk music and folk dance during the event.This event holds particular significance in connection with the celebration of India's G20 Presidency, demonstrating the country's commitment to cultural diversity and inclusivity.
This isn't the first time Akashvani Srinagar has embarked on such a cultural journey. The station has previously organized similar successful programs in the border areas of Keran, Karnah, and Rustom Uri,