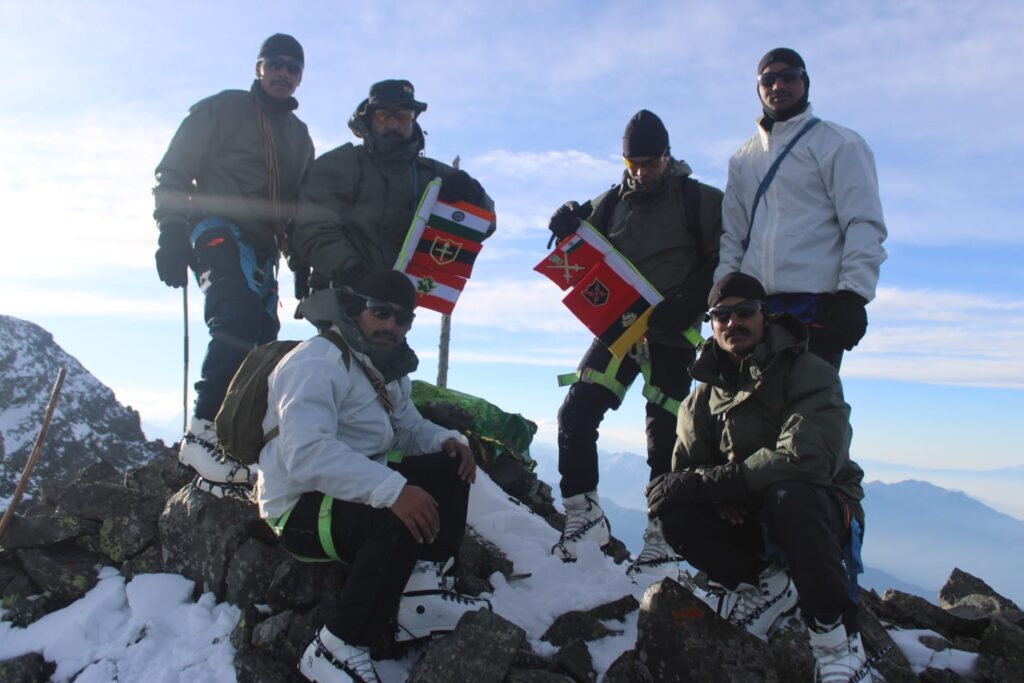 Srinagar, Oct 03 :
A team of 15 mountaineers of Indian Army achieved a monumental triumph by successfully scaling one of the highest peaks of Kashmir Valley, Mount Harmukh from 26 to 30 September 2023.
According to a statement, issued to the news agency—Kashmir News Observer (KNO), the expedition was conducted by a team of mountaineers of one of the elite Battalion of Indian Army to commemorate their Platinum Jubilee.
The statement reads that with unwavering determination, these brave men embarked on a daring expedition to reach the summit of Mount Harmukh, standing tall at an altitude of 5142 meters (16870 feet) above sea level.
"The challenging journey which began on 26 September tested the limits of human endurance and showcased the remarkable resilence of Indian Army. The Expedition was flagged in by Lt Gen Rajiv Ghai, GOC Chinar Corps at Kamakeri on 03 October 2023 who praised the team for completing this challenging feat."
It added that the triumph on Mount Harmukh symbolises the dedication and grit of the Indian Army towards tirelessly safeguarding our borders and national interests.
"Its determination to conquer one of the tallest peaks of Kashmir also reflects the camaraderie and commitment to duty towards protection of the nation, no matter of the odds," it reads—(KNO)