Reyaz Rashid
Baramulla: Residents of Audoora, Khal Gulistan Payeen, Gulistan and adjacent villages  in north Kashmir's Baramulla district are up in arms against authorities of  Prime Minister's Gram Sadak Yojana (PMGSY)  department for not providing compensation for their land and fruit bearing trees taken by department for executing PMGSY road project from Audoora to Gulistan Bala under package no JK05-2018.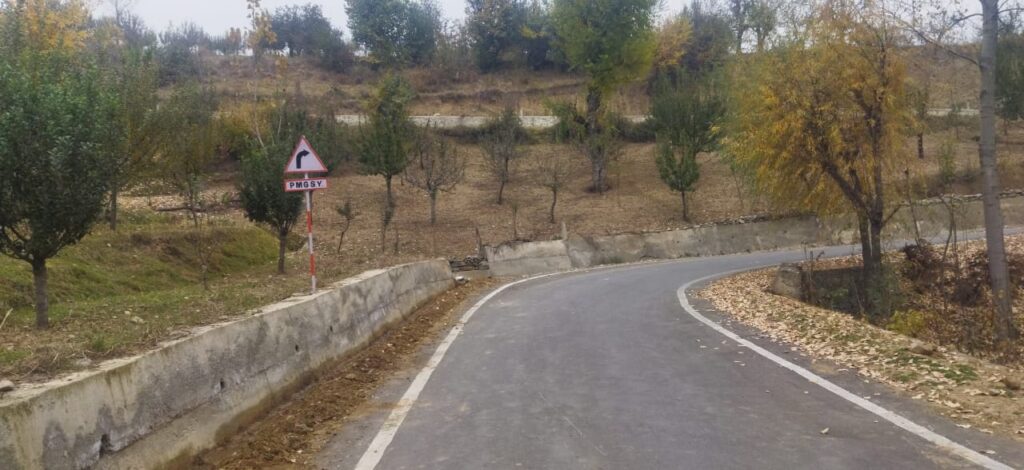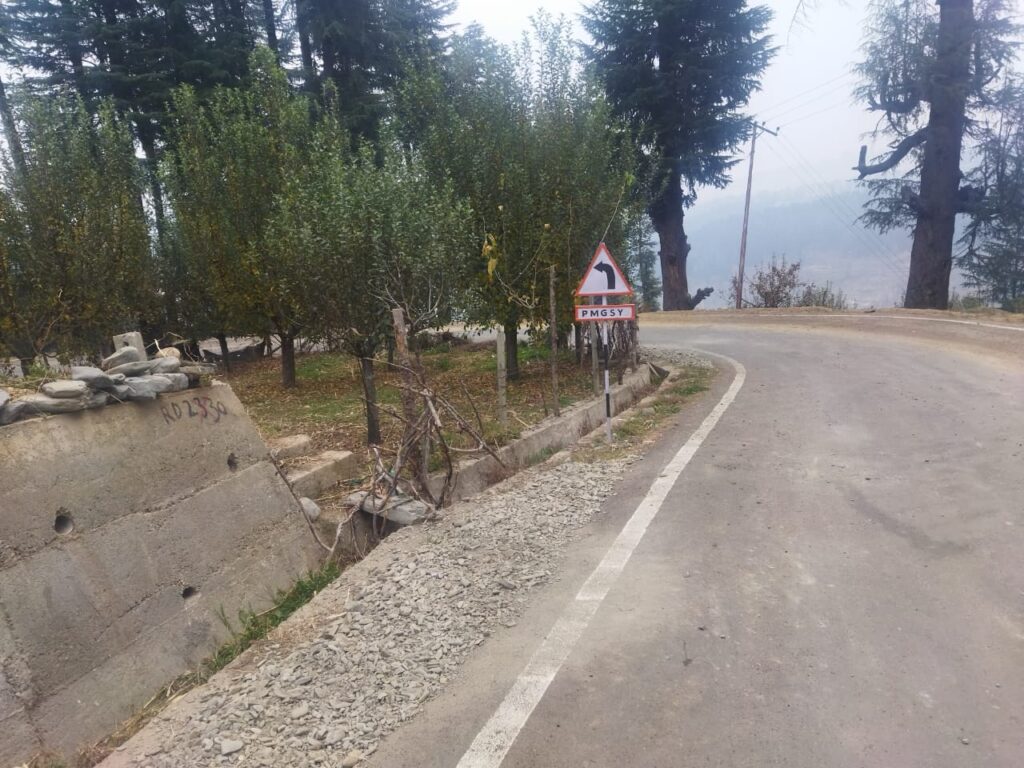 The villagers alleged that despite several representations after completing all process of survey and assessments, several years have passed the compensation for the land and fruit bearing trees which was taken from them for undertaking PMGSY road remains pending and they have to run from pillar to post.
The villagers said despite the roads being complete and blacktopped after alignments, the residents whose land came under the project had not been compensated yet.
"We are being forced to fend for ourselves without any accountability on part of the authorities as nobody bothers about the poor farmers whose apple orchards were the only source of livelihood," said Abdul Gaffar Chopan a local resident of Khal Gulistan whose land and fruit trees were taken for construction of road.
"When the concerned department started construction of roads, we were promised due compensation for our land and trees. We submitted our land records to the Deputy Commissioner's office and horticulture department conducted assessment and surveys and but despite passage of several years, the compensation remains to be paid, said Fayaz Ahmad Malik of Audoora.
According to sources said that centre Government had approved Rs 577 crore under Prime Minister's Reconstruction Programme (PMRP) during 2004-05 for acquisition of land for the construction of 907 road projects in the State under the programme.
They further said that accordingly the State Planning and Development Department released Rs 577 crore to the PMGSY organisation during the period 2007 to 2011 for this purpose. Out of this amount nearly Rs 146.78 crore were released in favour of six district collectors including Udhampur, Reasi, Rajouri, Doda, Pulwama and Buramulla during 2007 to 2013 for the disposal of land acquisition and structures coming in the alignment of road projects but till date an amount of Rs 34.61 crore remained unutilized with the collectors as result of several cases are without disposal, they added.
"Despite the compensation element being a component of the PMGSY roads, its denial to poor farmers is a scam of huge magnitude which further needed to be exposed and the guilty punished under law", they land owners who are facing insurmountable hardships.

When contacted Executive Engineer PMGSY Division Baramulla, Ikram Khan, he told Kashmir Images that compensation cases of the farmers and apple orchard owners have been complied and process completely but there is paucity of funds for the same .
"When fund would be received, compensation would be provided to farmers which are their right. We are hopeful with this month, funds for the same would released," he added.