Bla Police held Run for unity on "Rashtriya Ekta Diwas"
2 min read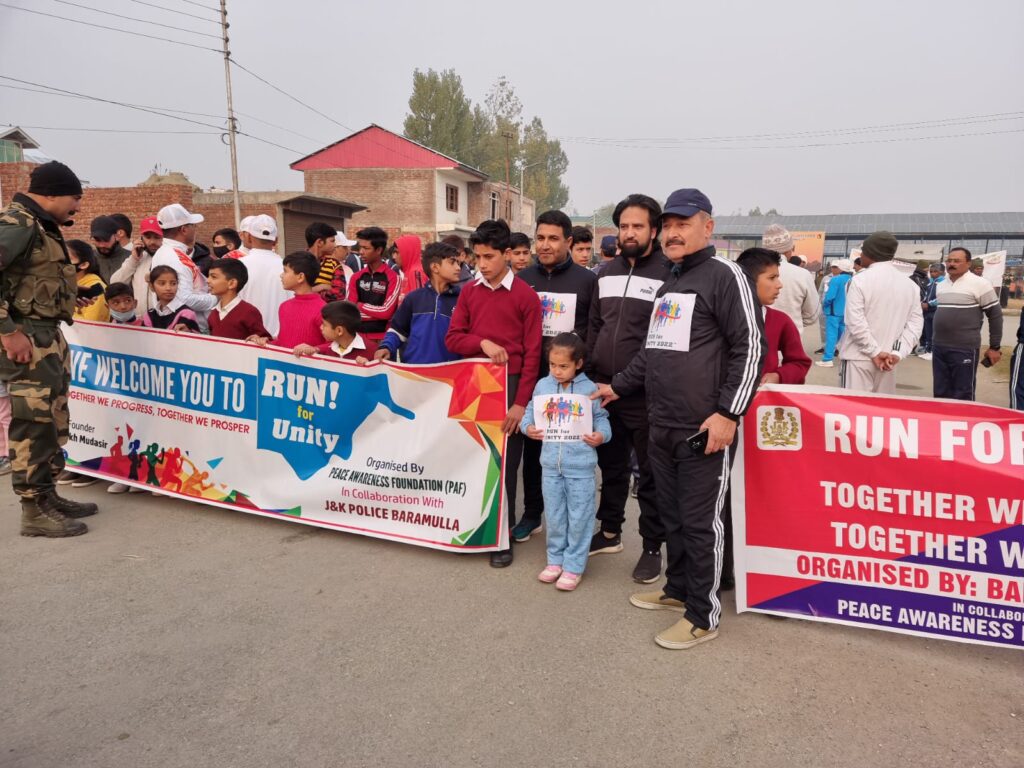 SNS KASHMIR
BARAMULLA, OCTOBER, 31:
A Run for Unity was organized by District Police Baramulla to commemorate
Rashtriya Ekta Diwas (National Unity Day) on 31st October 2022 along with Sector Headquarter Border Security Force, Baramulla, CRPF and Peace Foundation to promote the spirit of national unity among the people and to pay tribute to our great leader Sardar Vallabhai Patel "Iron Man Of India" who was architect behind unification of erstwhile princely states of India.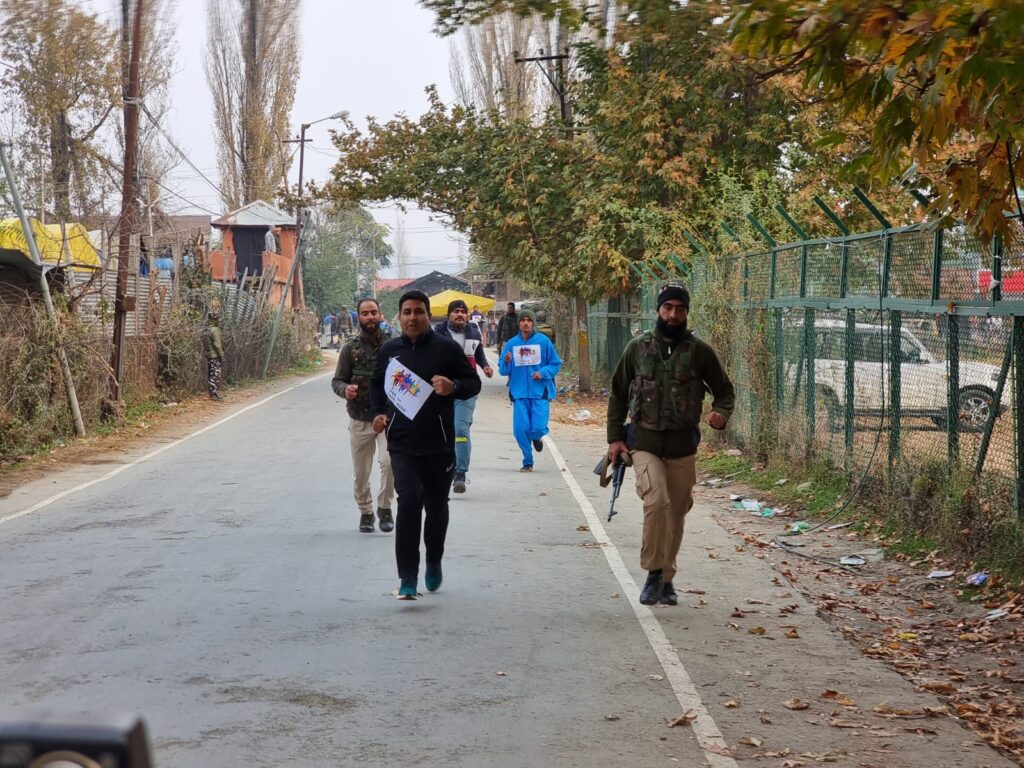 The "Run for Unity" was flagged off by Sh. Udaya Bhaskar Billa-IPS, DIG NKR, Sh. Rajesh Kumar, DIG, SHQ BSF Baramulla, Sh RK Parihar, IC SSP Baramulla & Sh. Tawseef Raina Chairman MC Baramulla in the presence of other officers of J&K Police, CRPF 53 Bn, BSF from Fruit Mandi Kanispora, Baramulla and culminated at Prof. Showkat Ali Stadium Khawajabagh Baramulla. More than 400 participants took part in the 3 KM long Run with full of zeal and enthusiasm.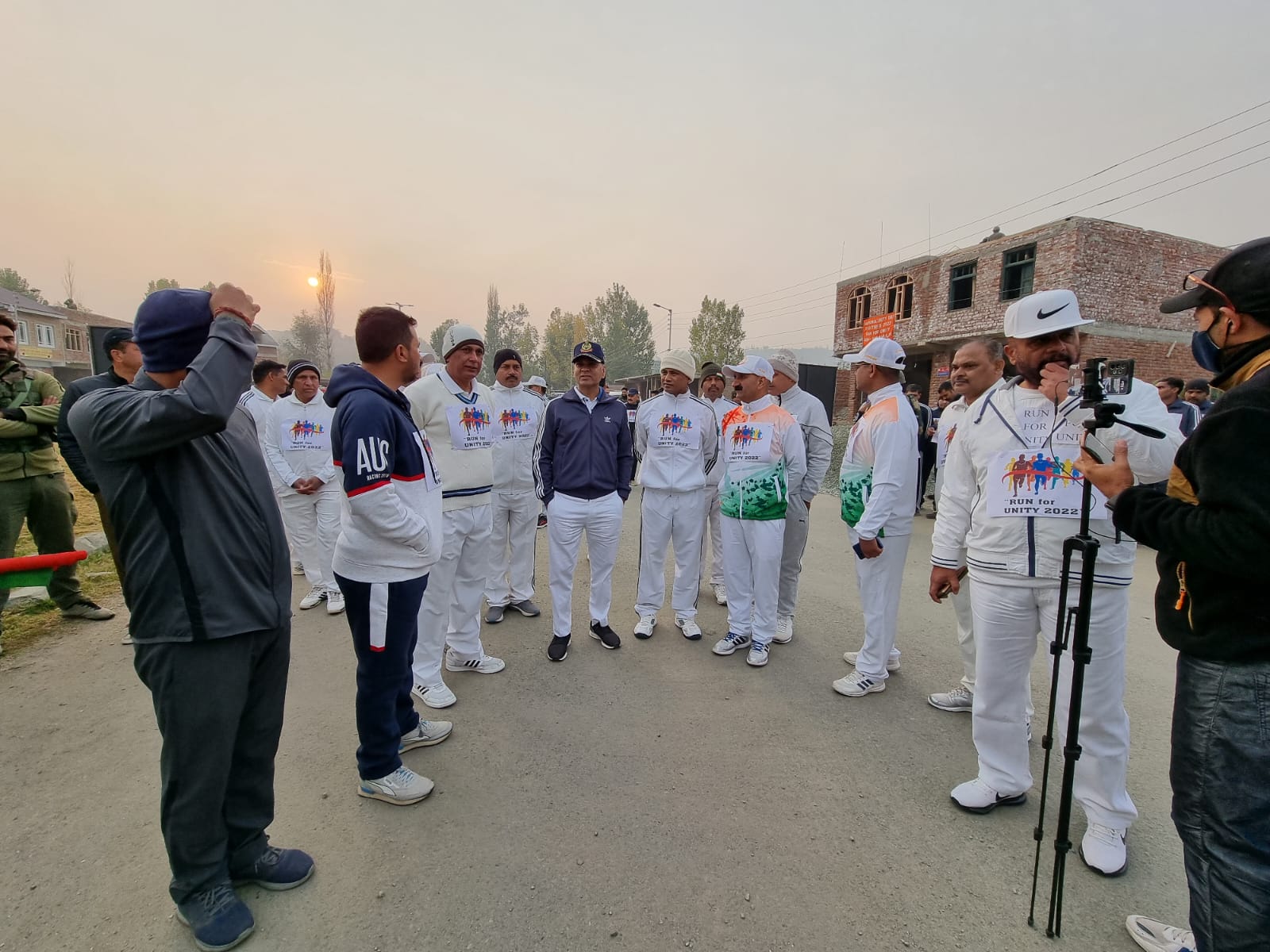 In this Run apart from members of security forces, students from Govt Degree College Baramulla and members of civil society also participated. Speaking on this occasion, Sh. Udaya Bhaskar Billa-IPS, DIG NKR Baramulla thanked the participants for their participation in huge numbers, highlighted the importance of this day and recalled the contribution of Sardar Vallabhai Patel in unification of India.