COL SANTOSH MAHADIK SC(P), SM KUPWARA INTER SCHOOL GIRLS KHO-KHO CHAMPIONSHIP, KUPWARA.
2 min read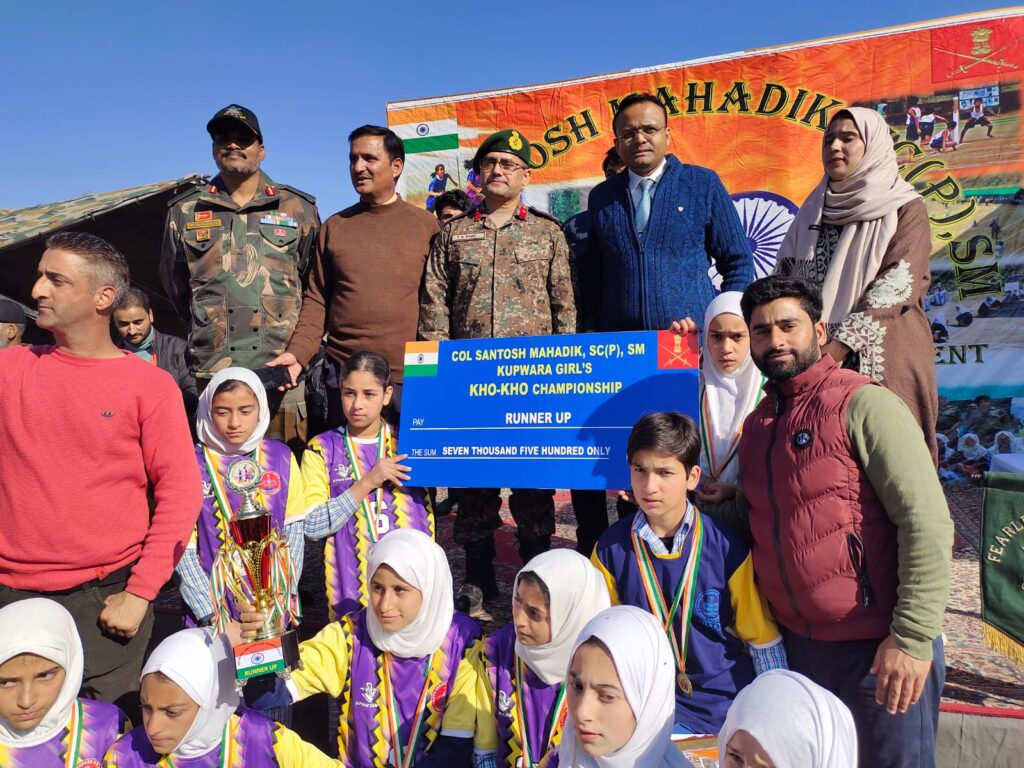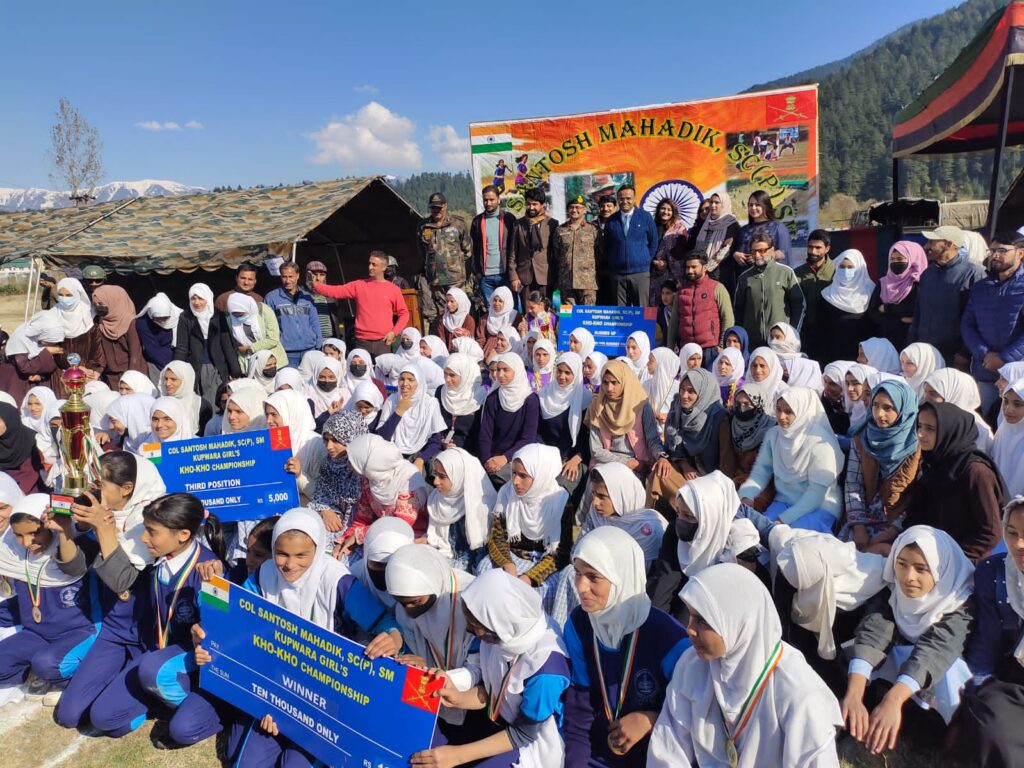 SNS KASHMIR
KUPWARA, NOVEMBER, 12:
Kho Kho is a traditional Indian sport which has existed in some form or the other for thousands of years. The present version of Kho Kho, played on foot, originated in 1914 at the time of the first World War. Indian Army in its continuous endeavour to uplift and empower girls students, organised Inter School girls Kho-Kho Championship at Galzoo Stadium, Kupwara .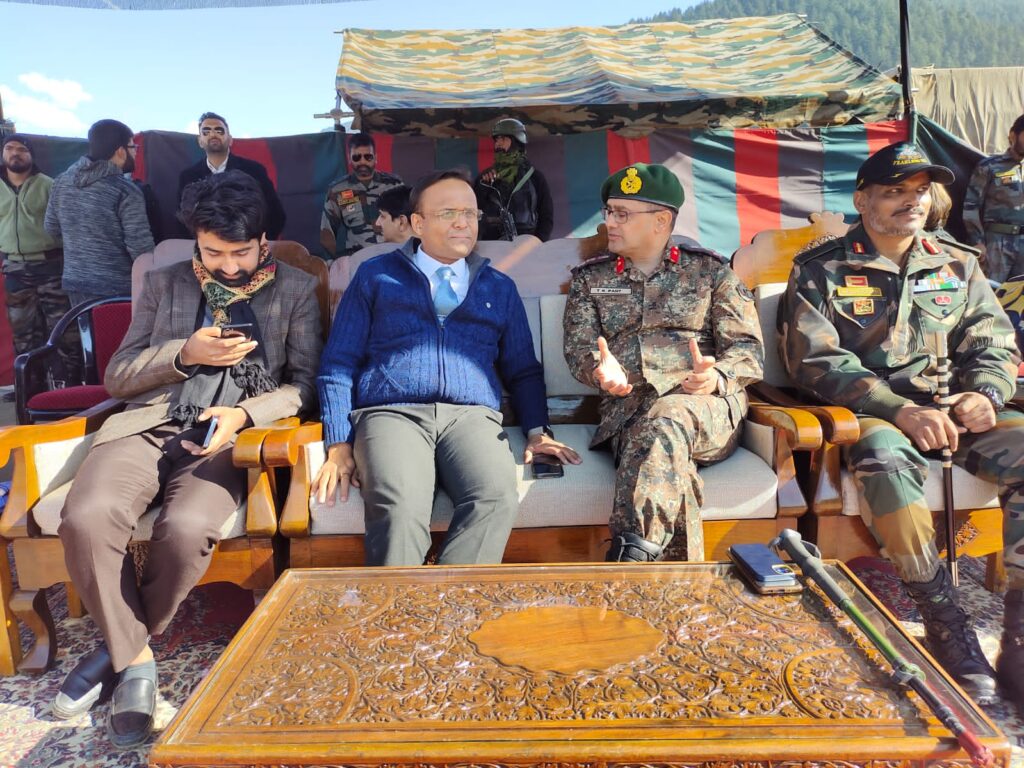 The tournament was conducted on a knock out basis between 12 teams . For participation in the tournament, top two teams were selected from 6 tournaments conducted at Trehgam, Hayama, Manigah, Kalaroos, Murhi & Kupwara Town from June to October. The Finals of Inter School Girls Kho-Kho Tournament, Kupwara was held between Upper Primary School, Shatpora & Govt Boys Middle School Kupwara on 12 November 2022 at Galzoo Stadium. The final was a nail biting match which was won by BMS, Kupwara with a score difference of 25-24.
The event was attended by Brig T K Pant, SC, Cdr Hajipir Brigade, Dr Sagar Dattatray Doifode, IAS, DC, Kupwara, Col MS Navalgatti, CO, 41 RR, civilian dignitaries, locals and all participating teams.
The tournament was sponsored by Thunga Mitra Balaga, Bengaluru and Dr Ravindra Marathe & Friends, Mumbai. Both the groups in their recent visit to Kupwara got motivated by the Indian Army's initiatives and wanted to be part of women empowerment and promote sports among girls in Kupwara.
All the teams participated with great zeal and enthusiasm. Girl students were greatly supported and motivated by the crowd present during the tournament.
All the participating teams were awarded with cash prizes and top three teams were awarded with medals and coveted trophies aswell.
Overall, the event was a great success where in the girl students have displayed Never Give Up attitude during the competition. The event will go a long way in empowering and upliftment of women in Kupwara. All participating school staff and locals were very appreciative of efforts of Army for conducting the event at such grand level and also their untiring efforts towards women upliftment in the Society.