DC B'la Inaugurates 3-Days Capacity Building Training Prog for Master Trainers
2 min read
Prog Aims to Promote Competency Based Education and Learning Outcomes: Dr Syed Sehrish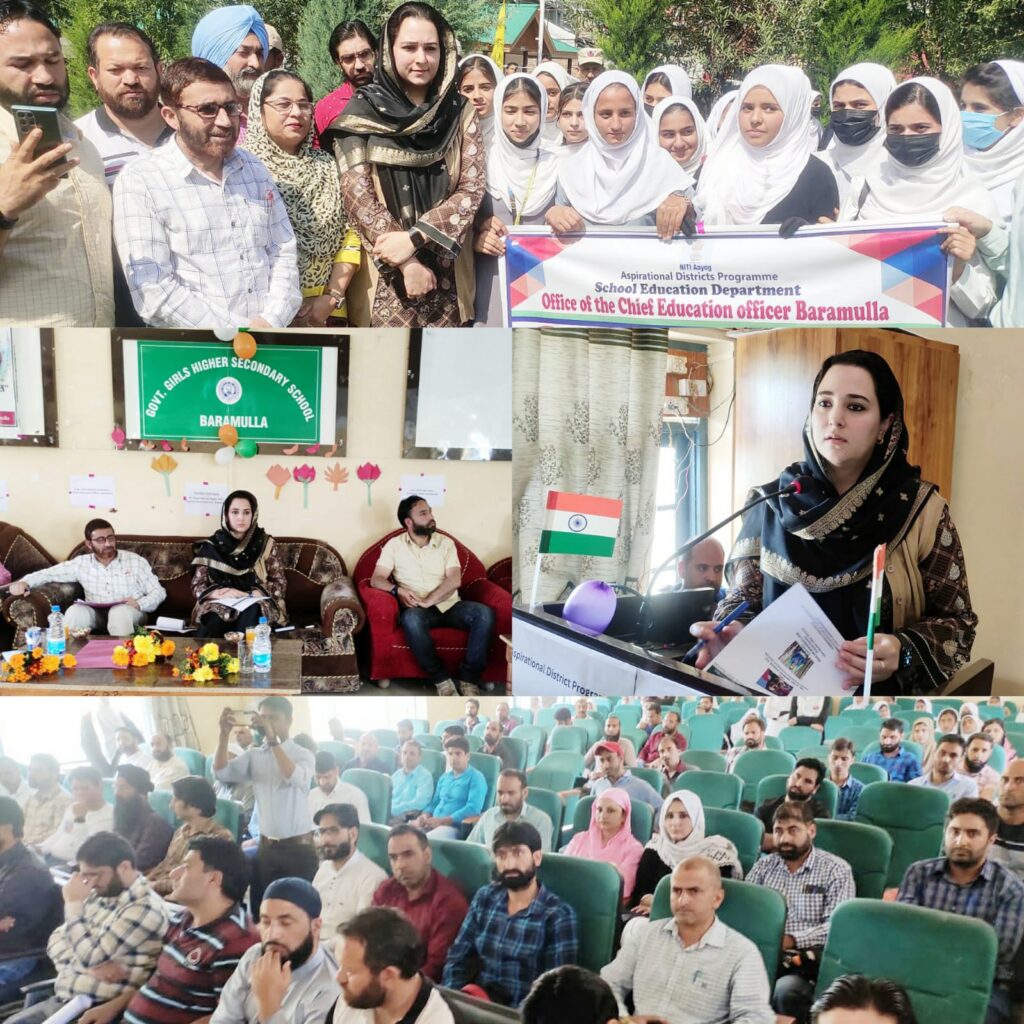 SNS KASHMIR
Baramulla, September 29:
With an aim to impart qualitative education to the students by developing the teaching abilities of our teachers, Deputy Commissioner Baramulla Dr Syed Sehrish Asgar today inaugurated 3- days capacity building training program for master trainers and Zonal Level trainers at Govt Higher Secondary School Baramulla.
The program was organised by District administration Baramulla in collaboration with Education Department Baramulla in which Chief Education Officer Baramulla GM Lone, District Information Officer Baramulla Jahangir Akhoon teachers from different education zones participated.
During the training program, the participants shall be acquainted with the necessary skills and techniques through which they can enhance the learning outcomes vis-a-vis developing competency among the students.
After inaugurating the training program, the DC applauded the education department for conducting such training modules and said that these programs enable our teachers to impart qualitative education which is vital for the holistic development of our students. She added that a robust education system is pivotal for laying the foundation of a strong nation adding that those nations who strengthen their educational set-up, achieved the higher levels of progress and prosperity.
Dr. Sehrish further said that an ideal teacher is one who not only give textbook lessons to their students but also develop their capabilities and competencies for living a healthy and productive life.
Moreover, the DC emphasized upon the teachers to impart lessons on communal harmony, unity in diversity, hazards of drug addiction among other social evils prevailing in our society.