Appreciated the role of MRTs during SANJY 2022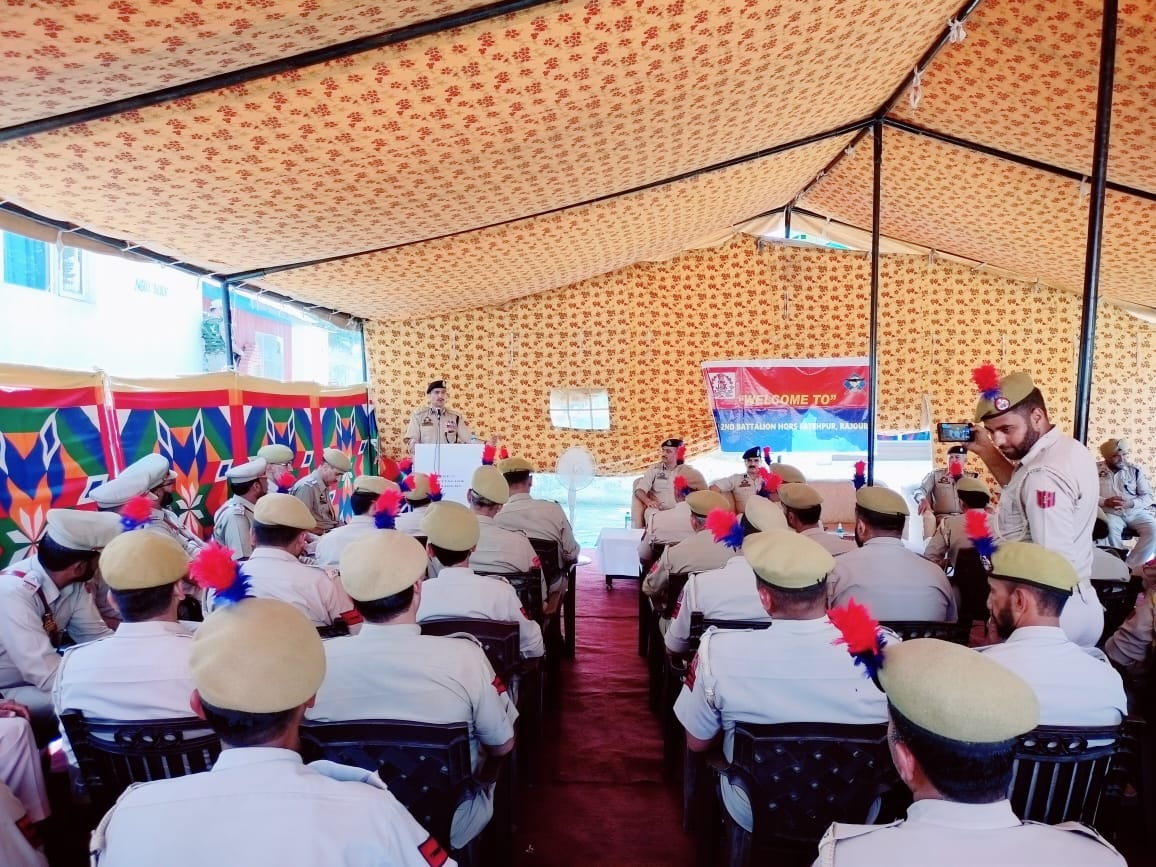 SNS KASHMIR
RAJOURI ,SEPTEMBER,17 :
An Interaction session was organised at IRP 2nd Bn Hqr, Fatehpur, Rajouri which was presided over by the DIG RP Range Dr M Haseeb Mughal IPS, who is also looking after the Charge of DIG Armed in the Range.
The session was attended by SSP Randeep Kumar JKPS, Commandant, IR 2nd Bn, Sh Khalid Amin SSP DyCo, Sh. Harmohinder Singh DySP Coy Cdr D Coy, Sh Mohd Amin DySP Coy Cdr B Coy, Sh Mohd Zabir Mirza DySP Coy Cdr E Coy, Insp Ashwani Kumar, SI Mohd Rashid, ASI Mohd Farooq LO and about 100 other Personnel.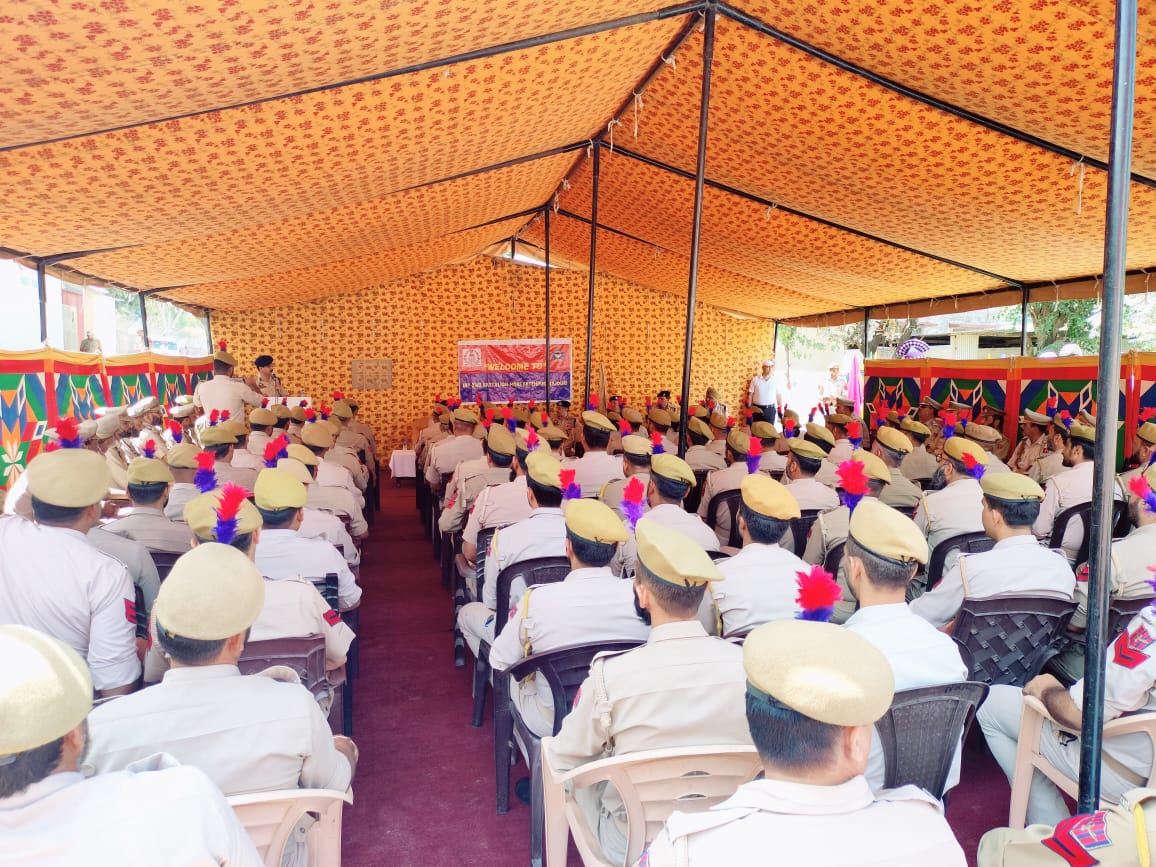 The main purpose of the Interaction was to seek the feedback from the officers and jawans who had been deployed for SANJY 2022 duties in different parts of the UT.
He noted all the feedback points from the officers and jawans regarding their experience during the sensitive duty.
He assured them that all such points shall be shared with concerned authorities so as to make their future deployments smooth, more comfortable and purposeful.
While Interacting with Police personnel, he appreciated their role during the testing times of SANJY 2022, that emerged due to incessant rains, cloud burst and land slides. He said that jawans and officers without caring for their lives have displayed the highest level of courage and dedication in saving precious lives. He was specifically appreciative of the role of MRTs (Mountain Rescue Teams of the JKP) including that of IRP 2nd Bn.
He also assured them that matter regarding upgradation of their gadgets and gears shall be taken up with PHQ on priority basis.
He briefed the Personnel about the modern challenges and how to equip themselves to overcome the same. Besides professional tips, he also shared Good Living tips with them…..
He also assured them that such Interactions will be held periodically so as to equip them with modern and scientific advances in day to day Policing.
Commandant 2nd IRP, Sh Randeep Kumar, JKPS thanked DIG RP Range for sparing his precious time for interacting with officers and jawans of the unit and holding such a long and purposeful interaction.