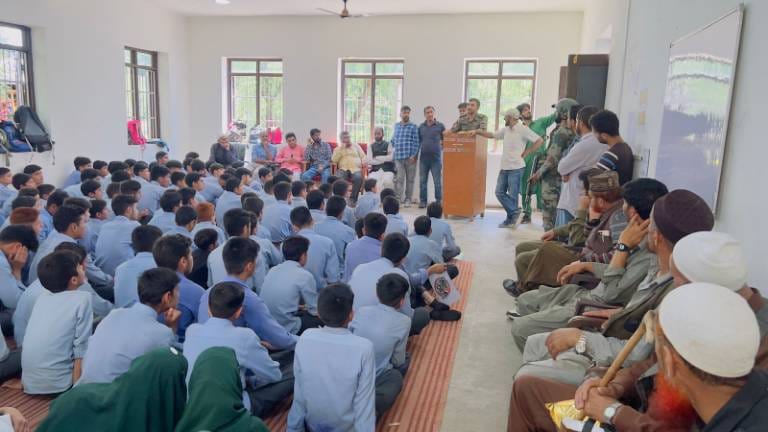 KUPWARA , AUGUST ,02 :
Due to the lack of quality education and employment opportunities in the far-flung area of Manigah Bowl, the youths are becoming vulnerable to drug trafficking and addiction. Therefore, in an endeavor to make never-ending efforts to eradicate the drug menace from society, Indian Army in Manigah, with a theme "Drug Free Kupwara" organised an awareness campaign.
The campaign commenced with an anti-drug march, which was flagged off by the Glassdaji Company Commander and the Principal of Govt High School, Tanda, which covered a distance of almost five kilometers. The people who witnessed the anti-drug march expressed their appreciation and respect. After the march, a series of lectures were conducted by the COB Commander, Principal, and Sarpanches. The lectures covered major highlights of drug crimes, past incidents, and medical issues due to drug consumption. Additionally, the students were also advised to stay away from drugs and not fall prey to addiction.
The Drug Free Kupwara rally was accompanied by 200 students & 18 teachers from different schools, Sarpanches, Ward Members, Ex-Servicemen and PHC staff.
The foot march against drugs was the first of its kind in the region, drew everyone's attention. The locals appreciated the Army for their efforts in sensitizing the youth about the drug menace.