"Educate the Girl Child "- A 5 KM Marathon organized By Indian Army for Children of Trehgam & Zurhama
2 min read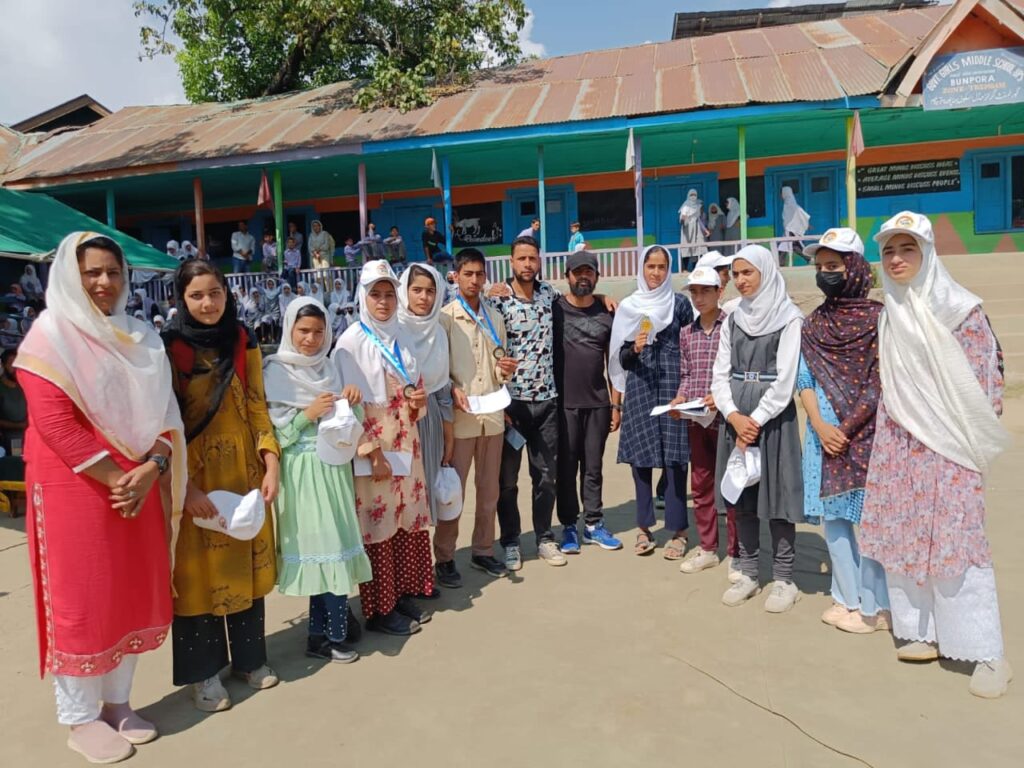 SNS KASHMIR
KUPWARA ,SEPTEMBER,11:
Indian Army organized a 5KM Marathon to create awareness for Educating the Girl Child on 10 September 22 in which children participated with full enthusiasm and zeal. The event was organised for 144 participants in three different categories.
The route of Marathon was Kawari Ground – Hiri chowk – Hayan turn – Sumo stand, Trehgam – Government High school, Banpura, Trehgam. The event culminated with prize distribution ceremony where the first three in each category were given cash prize and medal. All the participants irrespective of their position in the marathon were given a specially designed cap for being a finisher.
During the prize distribution, Principal of Govt Highschool, Banpura, Trehgam spoke to participants on importance of education among girl children and of keeping them motivated to take part in physical activities to be fit. It was splendid to see the girls running with full josh and zeal, giving tough competition to the boys.
The local administration of Trehgam thanked Indian Army for conducting this event and for motivating girl children to take part in this event. It was heartwarming to see the locals of Trehgam motivating the children to run with josh, through the market. The participants were given snacks and refreshment at the end and event culminated with chests swollen with pride, sense of achievement, gratitude for Army and zeal to continue running.