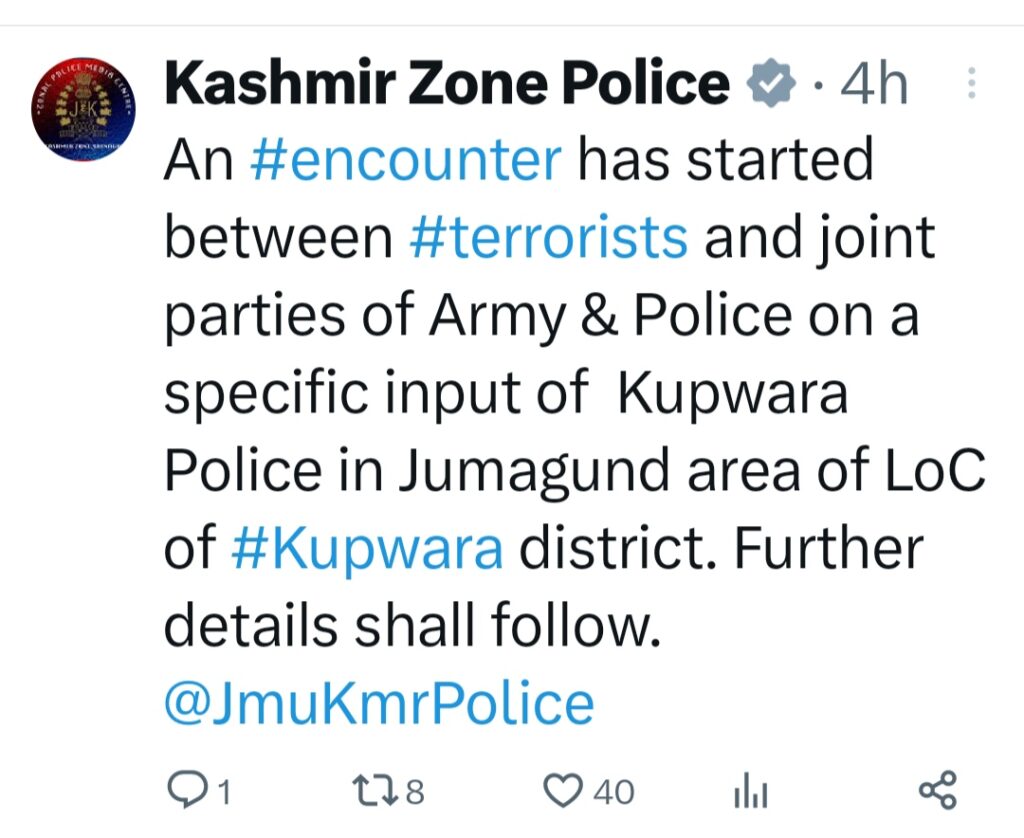 SNS KASHMIR
SRINAGAR, JUNE, 16 :
A nocturnal encounter has broken out in Jumgund area along Line of Control in north Kashmir's Kupwara district.
Kashmir Zone Police taking to micro-blogging site Twitter, said an encounter has broken out after specific input was received by the security forces.
"An #encounter has started between #terrorists and joint parties of Army & Police on a specific input of Kupwara Police in Jumagund area of LoC of #Kupwara district. Further details shall follow", reads the tweet.