For vote bank politics, political parties misleading people over restoration of Art 370: GN Azad
2 min read
Says he will talk about only those things which are possible, achievable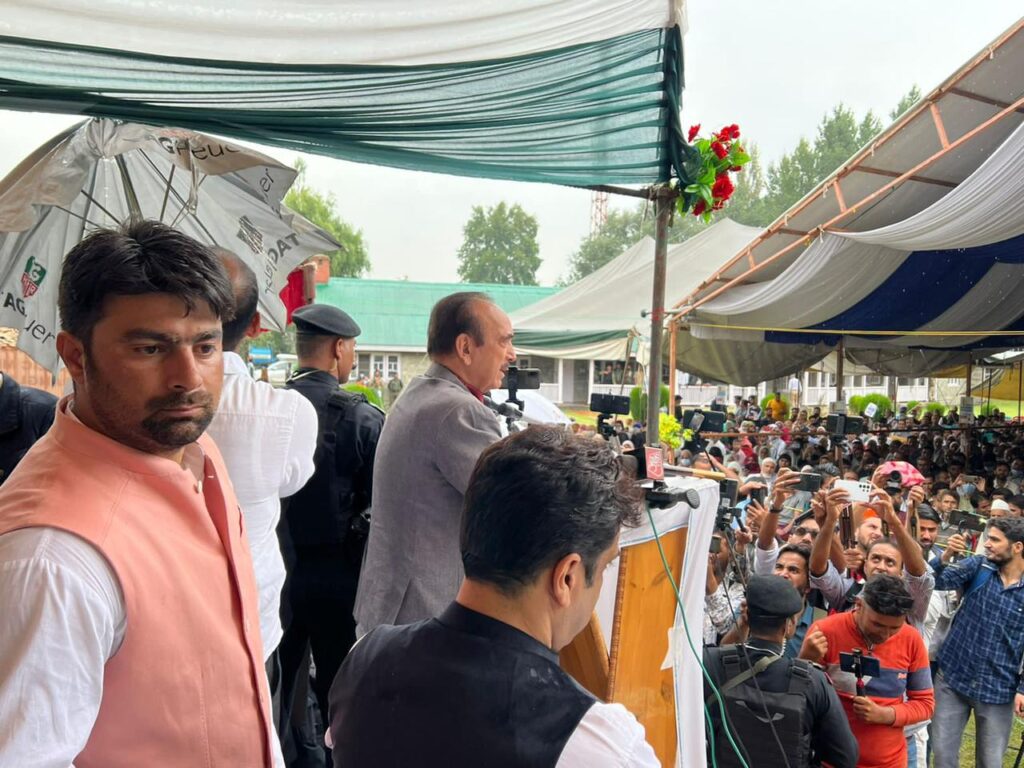 SNS KASHMIR
Baramulla, Sept 11 :
Former chief minister and ex-Congress leader Ghulam Nabi Azad on Sunday said that just for their vote bank politics, politicians across Jammu and Kashmir are misleading common people over restoration of Article 370 and 35-A.
Azad, as per the news agency—Kashmir News Observer (KNO) made such remarks while addressing his maiden public gathering at Baramulla after ending his decades old association with the Congress party.
He said that if political parties are claiming to restore the special status through a formula, what are they waiting for then. "Let them not waste time to restore the special status."
While lashing out at politicians over the allegations of his involvement in scrapping of Article 370 and 35-A, Azad said that he was the only person who defended it in the parliament and everyone knows who protested the move.
"I openly voted against the bill in the parliament but some people are creating a false narrative for their vote politics," he added.
Meanwhile, talking to reporters after the rally, Azad said that there should be at least 350 seats in the parliament, which will help reverse the decision under the ambit of constitution.
"Just for vote bank, I can't mislead my people like other political leaders are doing. I will fight legally for the people of Jammu and Kashmir," he said.
He added that welfare of the people of J&K is his sole motive and he cannot mislead his people for gaining the reins power. "I will only talk about those things which are possible and achievable," he said—(KNO)