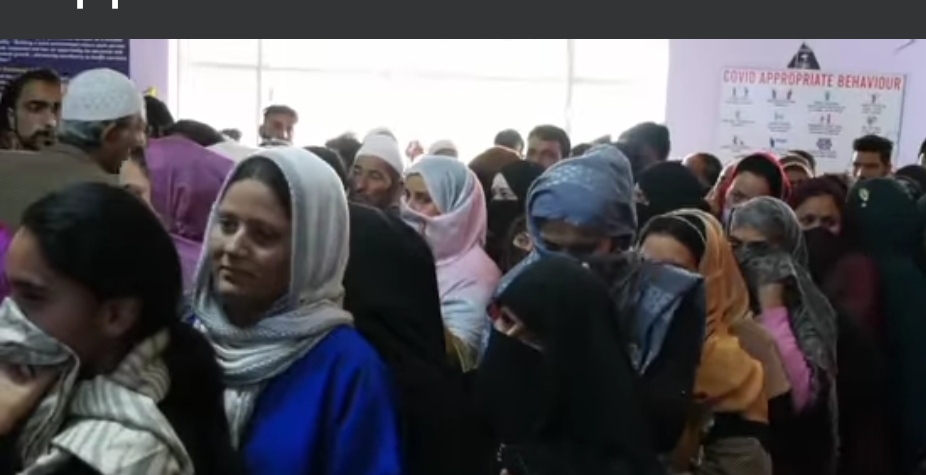 SNS KASHMIR
Inayat Qayoom
Baramulla, May 01 :
Scan and Share patient registration method was launched in GMC Baramulla on Monday. This unique and innovative approach allows for seamless and secure digital registration of patients, making healthcare services more accessible and efficient for all besides reducing the waiting times at the OPD registration counters.
On the occasion Principal GMC Baramulla Prof Ruby Reshi highlighted the benefits of using technology in healthcare and how it would improve the hospital visit experience of patients by reducing unnecessary waiting times and making access to medical records quick and easy.
"This launch marks an important milestone for GMC Baramulla and the ABDM, and we look forward to seeing the positive impact that this initiative will have on the healthcare sector in our institution", she said.
The Scan and Share method involves using a QR code provided by the hospital which is scanned using ABDM enabled apps like ABDM App available on Google Playstore and Apple store from the patients' mobile phone that automatically generates a token at the registration counter against the patients name besides uploading their medical records on a centralized server.
The patient receives an OPD ticket against the token number when presented at the registration counter.
The launch of this new method is a significant step towards strengthening the healthcare infrastructure in GMC Baramulla and supports the administration's vision of making healthcare more affordable and accessible to all.