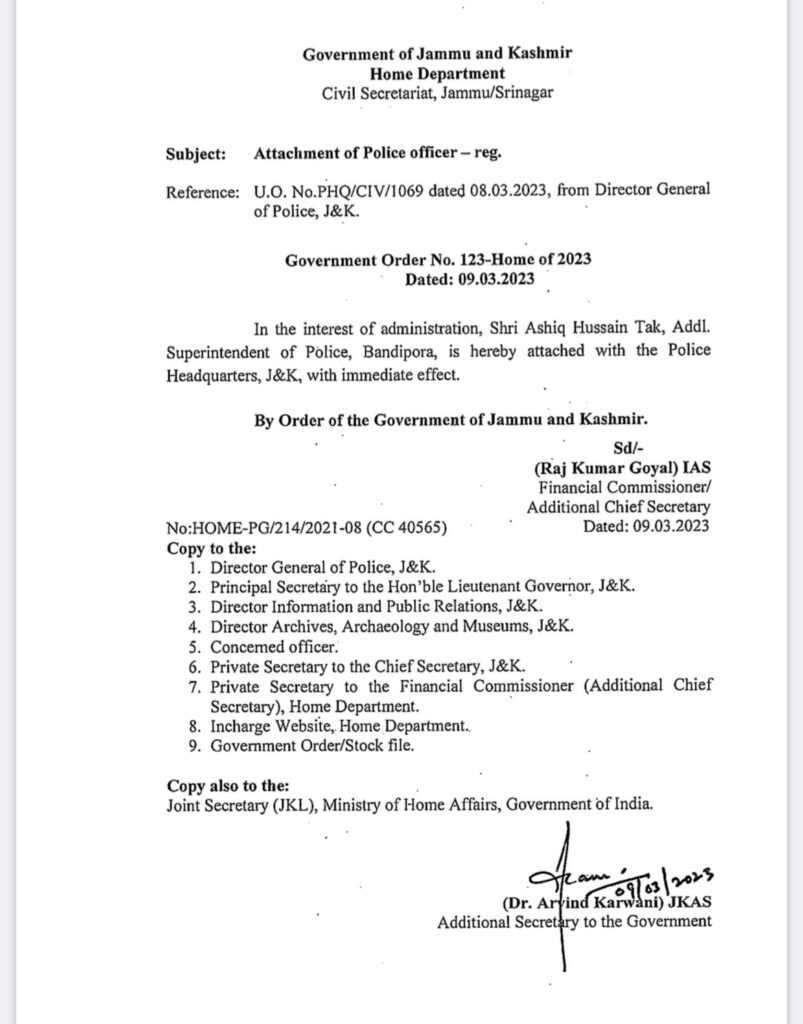 SNS KASHMIR
Srinagar, Mar 9 :
Government of Jammu and Kashmir on Thursday ordered for attachment of Additional Superintendent of Police Bandipora with immediate effect.
"In the interest of administration, Shri Ashiq Hussain Tak, Addl. Superintendent of Police, Bandipora, is hereby attached with the Police Headquarters, J&K, with immediate effect", reads an order, a copy of which lies with SNS.
Notably, the fresh attachment comes hours later after another cop, of DySP rank, was attached over 'some allegations of professional misconduct' against him.