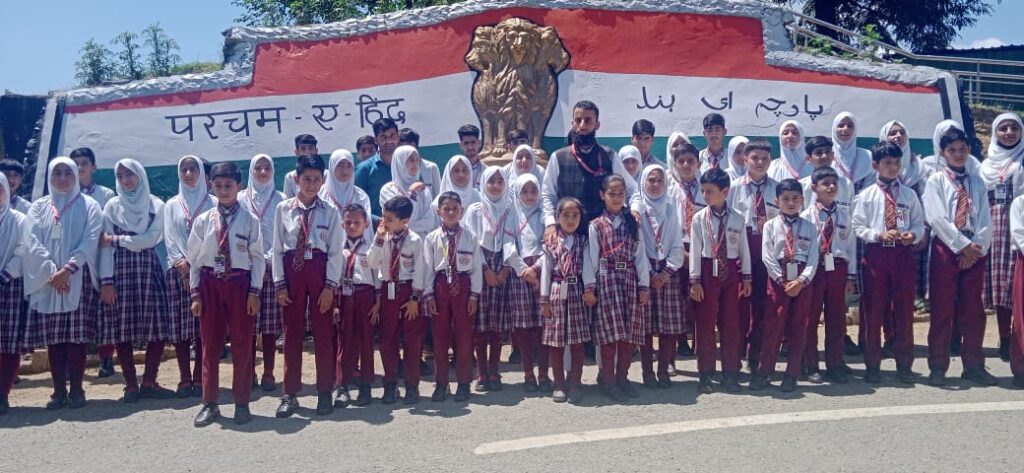 SNS KASHMIR
KUPWARA, JULY,17 :
July 17 is the day of International criminal justice as per the International Criminal Court as it marks the anniversary of the adoption of Rome Statute on 17 July 1998. It unites people who support justice and help prevent crimes that threaten the peace, security and well being of the world.
Indian Army in its endeavour to educate the youth in variety of agendas organised a lecture for students of Rehmat-ul-Alam Public School, Kupwara on occasion of International Justice day who were given an intellectual talk by Ms Amina who is a lawyer by profession.
On occasion of the same three teachers and 50 students of Law Dalhousie Public School visited Vajr Gatha and Parcham e Hind at Zangli Garrison to learn about the Valour and Sacrifice of our soldiers in Battlefield.
Five teachers and 41 students attended the talk by Advocate Amina at Rehmat-ul-Alam Public School, Kupwara.
Advocate Amina through her talk made the school students aware about the mandate and importance of justice in serious crimes. The talk emphasised on understanding the importance of fighting for justice, human rights and prosecution of crimes.