Dr Sehrish Asgar Presides Over the Programme; Deliberates on Gender Equality, Women Empowerment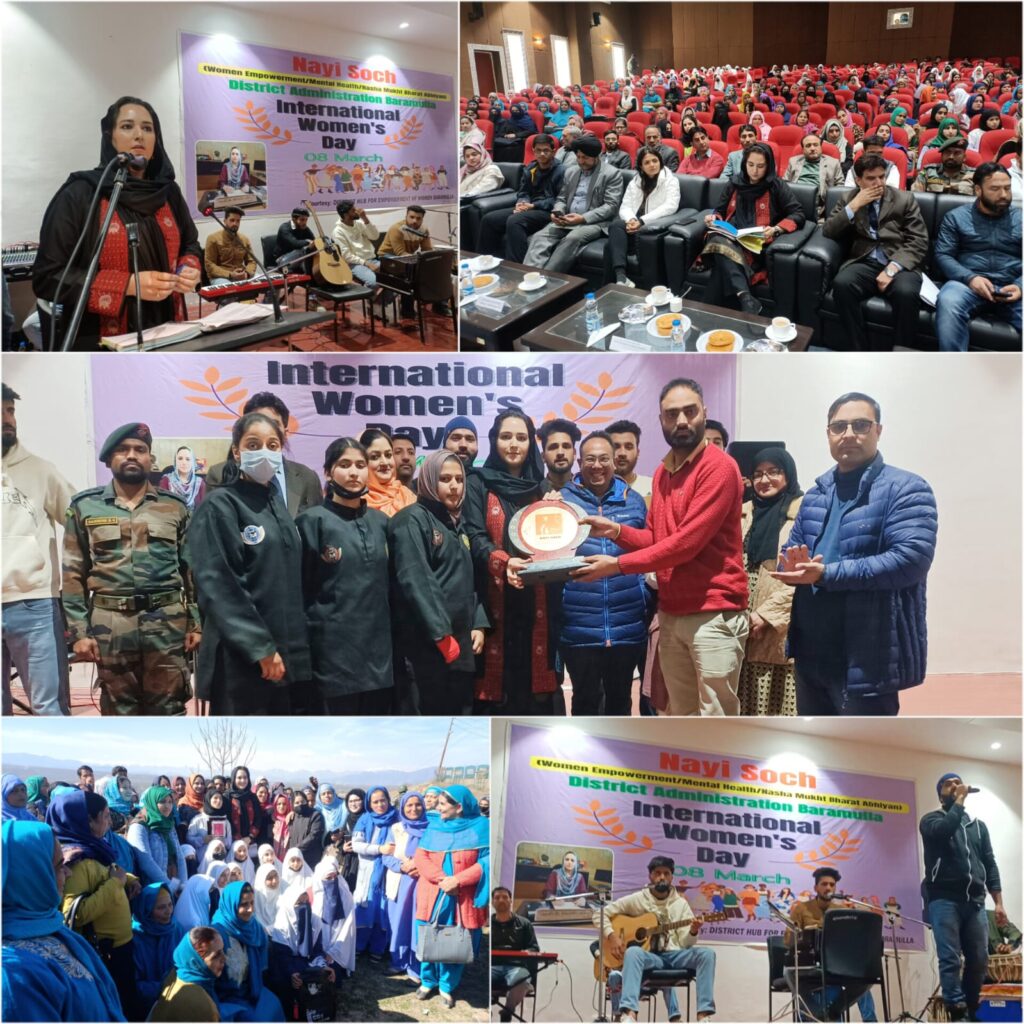 SNS KASHMIR
Baramulla, March 08:
Asserting that gender equality is not only a fundamental human right but a necessary foundation for a peaceful, prosperous and sustainable world, Deputy Commissioner Baramulla today said that the present era marked the biggest social change due to removal of inequality among genders which gave due recognition to women of our country.
The DC made these remarks while addressing a large gathering of womenfolk on the occasion of International Women's Day organized at North Campus Kashmir University here which was organized under the banner of Nayi Soch.
Speaking on the occasion, Dr Syed Sehrish Asgar said that the world is changing and women are taking up every field and making their contribution at all levels and the government has initiated several schemes for women empowerment. She also threw light on the rights of women and discussed various centrally sponsored women centric welfare schemes that are aimed at providing hand-holding to the women to make them self-reliant and urged the female folk to avail benefit of these schemes.
Other speakers while highlighting the significant role played by women in social, economic, political, educational and judicial fronts said that mass awareness about the rights of women and to acknowledge their achievements is the need of the hour.
During the function, a variety of colorful performances including Musical Band and skits were performed which got a quite applause and has mesmerized the audience.
Meanwhile, a felicitation ceremony was organized during which Deputy Commissioner felicitated and honored the meritorious girl child who has shown exemplary services in different fields.