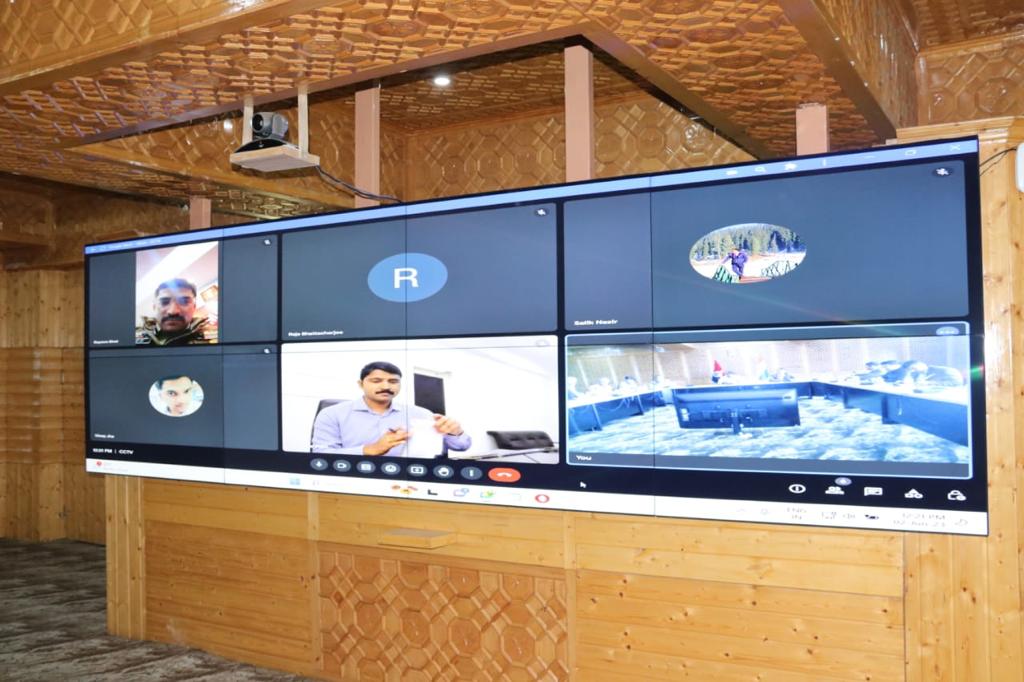 SNS KASHMIR
SRINAGAR, JUNE, 02:
A PowerPoint presentation of e-beatbook System of Chandigarh Police was arranged for the senior officers of Police Headquarters, Zones, Ranges and Districts of Jammu and Kashmir today at Police Headquarters. The presentation was presented by Shri Mridul SP City Chandigarh.
Director General of Police, J&K, Shri Dilbag Singh, ADGP (Coord/Hqrs) PHQ, Shri M K Sinha, IGP Hqrs Shri B.S. Tuti, DIG CKR Shri Sujit Kumar, DIG Training PHQ Shri Imtiaz Ismail Parray, SSP Budgam, AIsG of PHQ & other gazetted officers of PHQ attended the presentation programme at PHQ while ADGP Jammu Zone Shri Mukesh Singh, DIG DKR Range Shri Sunil Gupta, DIG UR Range Shri Mohammad Suleman Choudhary, DIG RP Range Dr. Mohammad Haseeb Mughal, DIG SKR Shri Rayees Mohammad Bhat, Staff Officers of DIG NKR & DIG JSK and all District SSsP attended the presentation online.
Shri Mridul while presenting PowerPoint gave a detailed introduction and insight of the e-beatbook system of Chandigarh Police. While giving details of the key issues being faced with the offline beatbook Shri Mridul threw light on the advantages of e-beatbook. He also presented a detailed report on the objectives of the system besides different approaches of stakeholders and services available on the e-beatbook system.
On the occasion the DGP J&K Sh Dilbag Singh thanked the Chandigarh Police for sharing their updates on Policing & services they are providing for the citizens. He appreciated Shri Mirdul for representing Chandigarh Police for the presentation. He said that sharing good initiatives & information on Policing will be very helpful for the general people as well as for the organization in the long run.