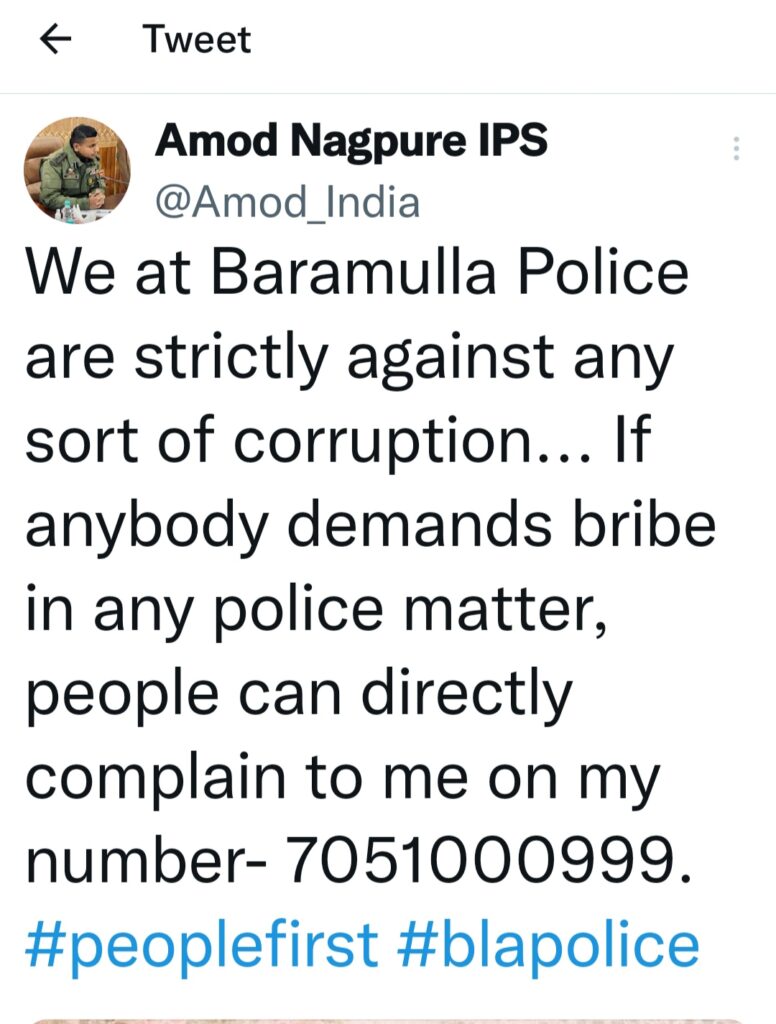 SNS KASHMIR
Baramulla, Jan 15:
Baramulla Police today urged the people of the district to report the demands of bribery in police matters without any second thoughts.
In this regard, Senior Superintendent of Police, Baramulla Amod Ashok Nagpure in a tweet shared his contact number stating that the Baramulla police are strictly against any form of corruption while urging the general public of the district to report the same.
"We at Baramulla Police are strictly against any sort of corruption… If anybody demands bribe in any police matter, people can directly complain to me on my number- 7051000999.
people first bla police," SSP Baramulla Tweeted.