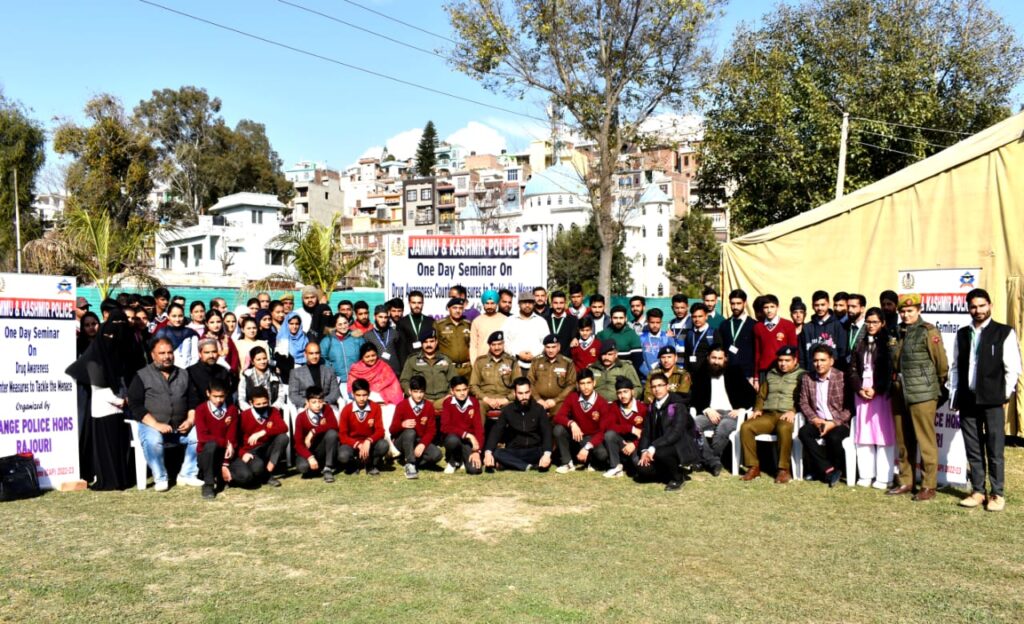 SNS KASHMIR
RAJOURI, FEBRUARY,22 :
In order to address the menace of drugs and to sensitize the masses about the prevalence and means of prevention of drug abuse, RPHQ Rajouri organized a seminar on the topic " Drug awareness-counter measures to tackle menace " at District Police Lines, Rajouri. The programme was attended by 125 participants including Police officers, students, traders, Religious leaders and prominent members of the civil society. During this seminar, guest lectures were delivered by Smt Pallavi Singh, Chairperson JKSPYM, Jammu, Dr Sumit Bakshi, MO Rajouri, Dr Mehmood Bajar MS GMC Rajouri, Dr Sukrita Sharma of GMC Rajouri, Dr Imran Khan of GMC Rajouri and Adv. Shivangi Kant, Law Officer, Juvenile Justice Board Rajouri.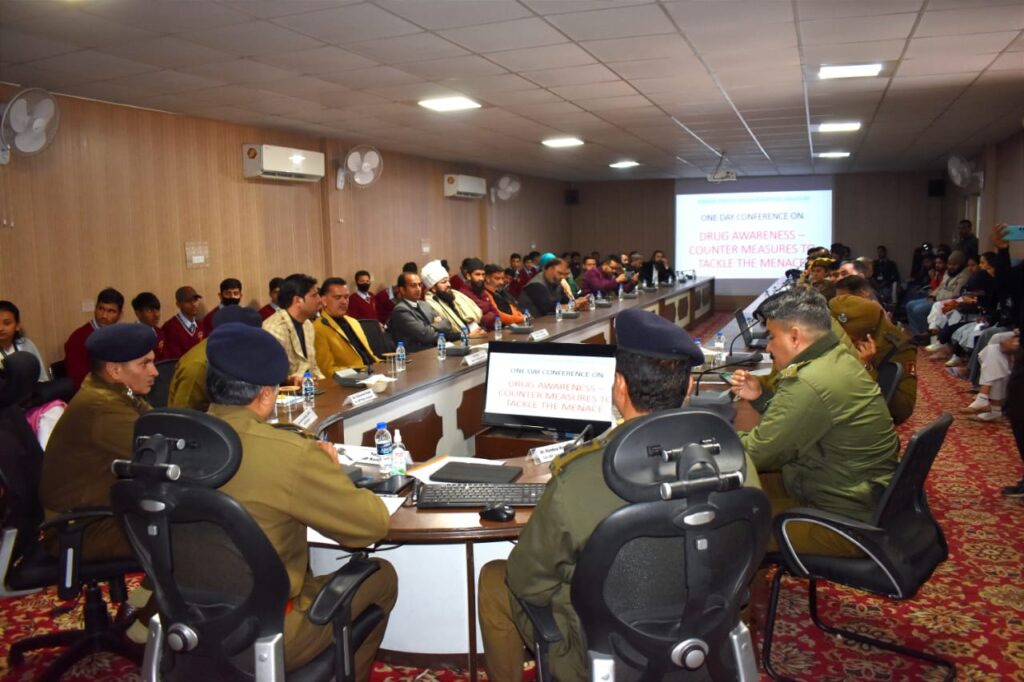 The speakers presented immersive and thought provoking lectures-presentations on the menace of drug abuse.
Ms. Pallavi Singh laid emphasis on negating the impact of peer pressure which is the most common reason for youth indulging in drugs. She also highlighted the importance of parental supervision. Dr. Mehmood Bajar highlighted that drug awareness and rehabilitation centres are available at District and Block levels and the public must take full advantage of these units. He also highlighted the the requisite medicines required for rehabilitation of drug abusers are sufficiently available at Psychiatry department GMC Rajouri.
Advocate Shivangi Kant talked about the legal aspects of drug abuse. Dr. Imran, Psychiatrist GMC Rajouri touched the practical aspects of rehabilitation and focused on adopting a humane approach towards the addicts.
In his closing address, DIG R-P Range Rajouri Dr. Mohd. Haseeb Mughal, IPS thanked all the speakers and requested civil society to come forward and contribute towards drug awareness and prevention. He highlighted the adoption of the "Ubuntu" approach, i.e, focus on human virtues, compassion and humanity in dealing with drug menace.
Few documentaries were shown to the audience about the Drug addiction and way forward.
SSP Rajouri Sh. Mohd. Aslam, JKPS, ASP Hqrs Rajouri Sh. Vivek Shekhar, JKPS and other officers of the District Police Rajouri also participated in the seminar…….
Participants were offered a working lunch and refreshments during the event.
Participants particularly the students were given Participation Certificates.
Veterans of Rajouri society who attended the events appreciated the Role of Police in bringing all the stakeholders on a common platform to reach out a lasting solution to the problems…..the menace of Drug addiction.