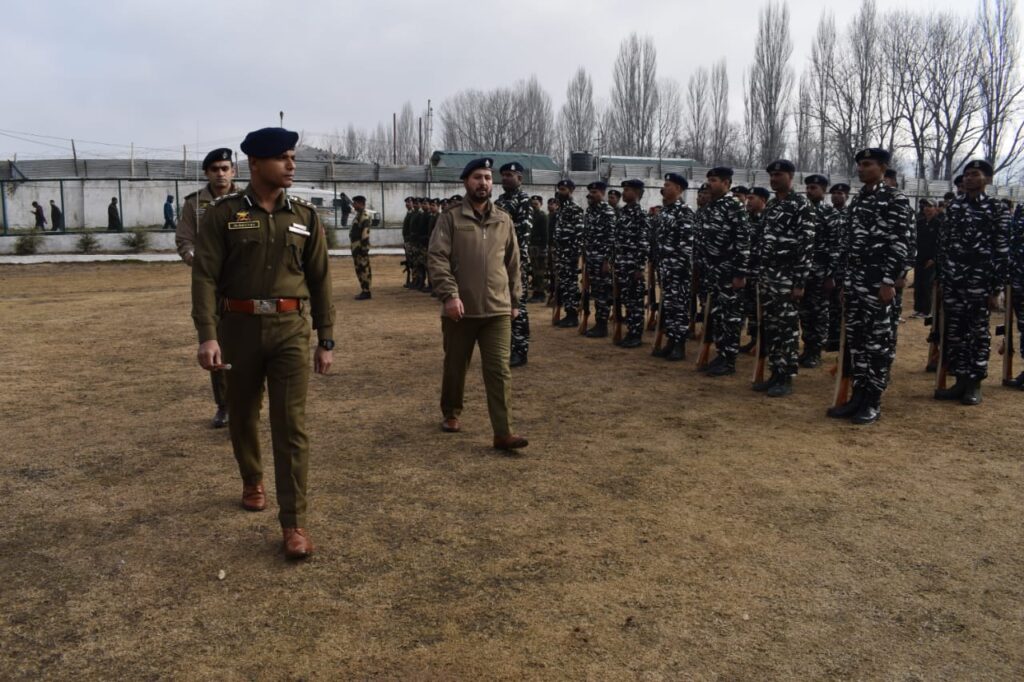 SNS KASHMIR
BARAMULLA,JANUARY, 16:
SSP Baramulla Shri Amod Ashok Nagpure-IPS along with DySP DAR today visited District Police Lines Baramulla and took stock of the functioning of all sections/ units.
SSP Baramulla while interacting with incharges and other staff emphasized upon them to put best possible efforts & ensure maximum services to the department.
During inspection of different sections viz MT, Clothing, Equipment, NGOs block, Quarter guard, Stores, Mess, Recreation, Gymnasium, Orchestra, MI Room, Crime Section, Barracks, Dog Kennel, Canteens and Munishat building, he stressed upon the supervisory officers and technical staff to work with more dedication in providing necessary services to the personnel and the department continuously. He directed the officers to further improve the efficiency and monitor the working personally. He also impressed upon the officers to solve the problems and genuine demands/ grievances of the subordinates particularly of SPOs and constabulary.
Referring to the different welfare measures the SSP Baramulla said that benefits of the welfare programmes must reach to subordinates. He exhorted upon the officers to seek feedback from the subordinate personnel and take the necessary steps to upgrade the working conditions for achieving better results.
SSP Baramulla also inspected ongoing rehearsal of parade for Republic Day-2023 and necessary directions were given on spot for further improvement.