Distributed 70 Educational Kits under Civic Action Programme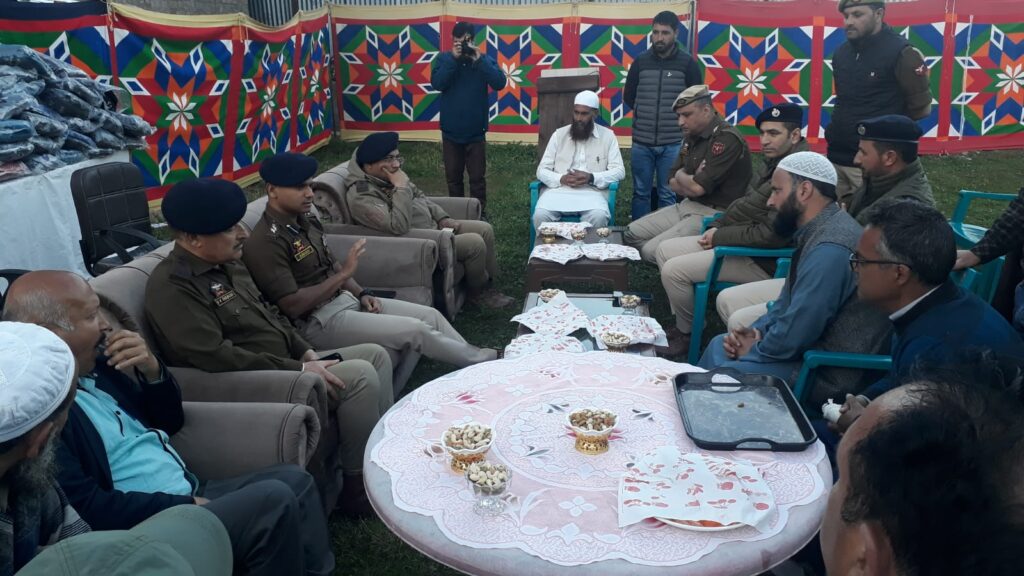 SNS KASHMIR
TANGMARG, APRIL,09 :
SSP Baramulla Sh Amod Ashok Nagpure-IPS visited Darul-Uloom Rabia Basria Zaspora Tangmarg and interacted with female students of Darul Uloom stressed upon the students to take their studies seriously for better & successful future, he also impressed upon that everyone should take part in sports activities as it helps to boost Self Confidence, Concentration, Physical as well as Mental Health. He also stated that students should make optimum use of time and channelize their energy in the right direction.
In Addition, Baramulla Police in its attempt to promote & support in educational activities for the students of farflung area and hailing from under privileged class as well as to build good Police-Public relations within the district, SSP Baramulla Sh Amod Ashok Nagpure-IPS under the aegis of "Civic Action Programme" also distributed 70 Educational Kits distributed among the female students of Darul –Uloom Rabia Basria.
The event was also attended by Addl. SP Baramulla, Sh R K Parihar, Dy. Commandant IR 13 Bn Sh N S Jamwal, SDPO Tangmarg Sh Javid Ahmad, DySP DAR Baramulla, Peerzada Aijaz Ahmad, DySP PC Kunzer, Sh Aumer Iqbal, SHO PS Tangmarg Inspr Shahnawaz Khan, IC DDC Baramulla Sh Altaf Ahmad, Shri Iqbal Ahmad, President Darul Uloom Rabia Basria.
At the end President & executive body members of Darul Uloom Rabia Basria especially the female students have shown extraordinary enthusiasm and applauded the role of Baramulla Police for arranging & providing such facilities in order to boost their morale.
#peoplefirst #blapolice