Says, AP will form teams to visit jails in and outside JK to get details of imprisoned youth for their released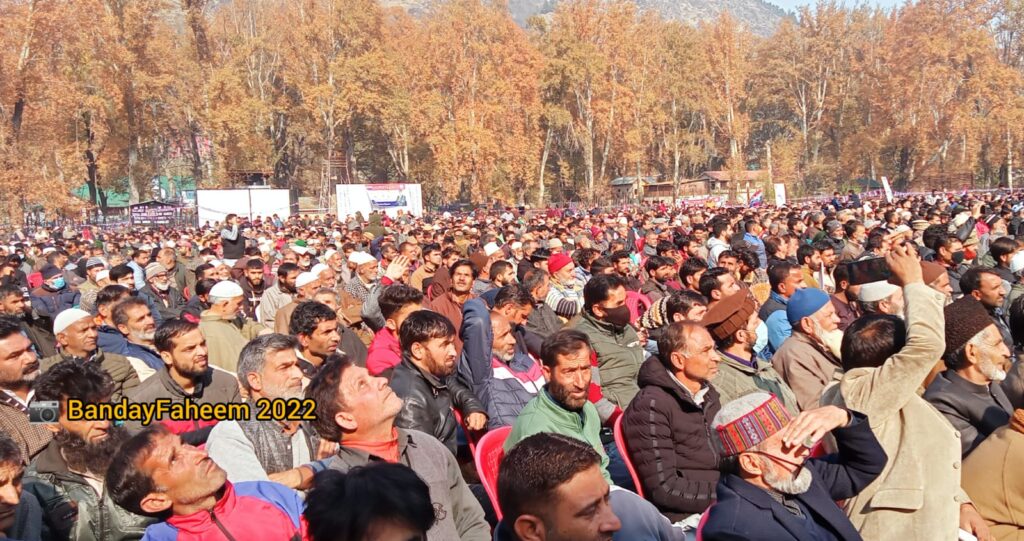 SNS KASHMIR
Srinagar, Nov 12 :
Apni Party President Syed Mohammad Altaf Bukhari on Saturday said despite lives rendered by 2 lac youth so far the Jammu and Kashmir has achieved nothing concrete. He also said the future of J&K lies with India and it is why the people of the region pinned their hope to the union of India for redressal of long pending issues.
Bukhari was addressing a mega rally here in Sher-e-Kashmir Park, Srinagar where Apni Party held a mass convocation in which people from different parts of valley took part. The rally was considered a massive on post abrogation of Article 370 & 35(A).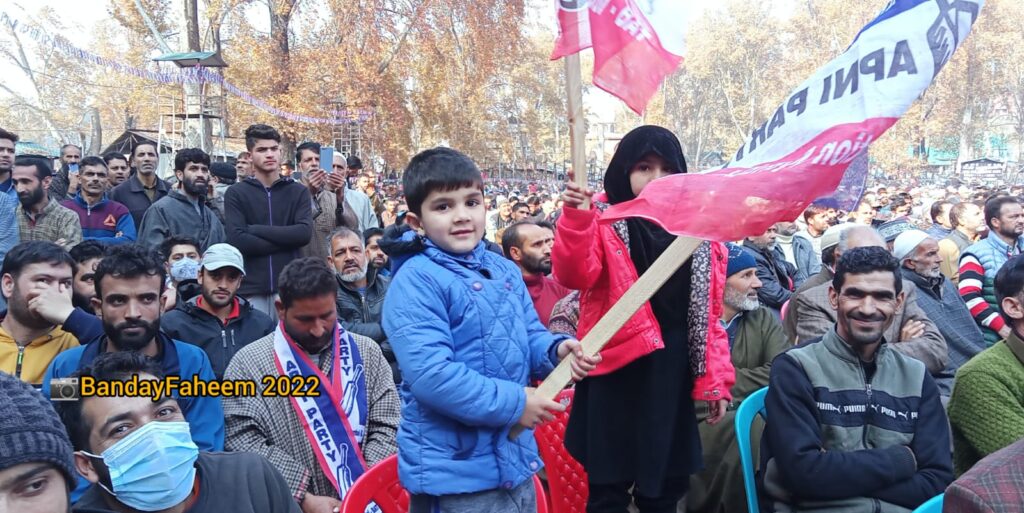 "We have buried 2 lakh youth in graves so far but the question is what we have achieved", Bukhari said and added, "The J&Ks future lies with Union of India and it is why people of J&K are demanding redressal of long pending issues from centre".
The rally which witnessed huge participation of people from south, north and central parts of Kashmir, reverberated with slogans in favor of Apni Party and its chief Syed Mohammad Altaf Bukhari.
While speaking on Article 370 & 35(A), Bukhari said New Delhi assaulted on hearts and minds of people of Jammu and Kashmir on August 5, 2022. "Post abrogation of Article 370 we realised the situation and came forward. People that time were disappoint and hurted. But Apni Party decided to come forward and heal up the wounds and injuries of people the New Delhi inflicted upon them on August 5, 2019", Bukhari added.
He at the occassion appealed New Delhi to restore statehood to Jammu and kashmir at the earliest. He said the massive participation of people is a clear message to New Delhi to conduct assembly polls in J&K without any delay.
The Apni Party president said the party have decided to form teams who will visit jails inside and outside Jammu and Kashmir and collect details of youth who are lodged under PSAs. "We will try to ensure release of jailed youth. We will form teams who will visit to them and get their details",he added.
Bukhari also said the Apni Party is committed to bury dynastic politics in J&K. "Those duping masses on Article 370 will do nothing. They are helpless. It is upto Supreme Court who can take a call on Article 370 and 35(A)", he said.(KNS)