Admin Secy H&ME Tours North Kashmir; Inspects GMC B'la, Handwara
2 min read
Ensure Efficient Healthcare Services Vis-a-vis Qualitative Medical Education: Bhupinder Kumar directs Authorities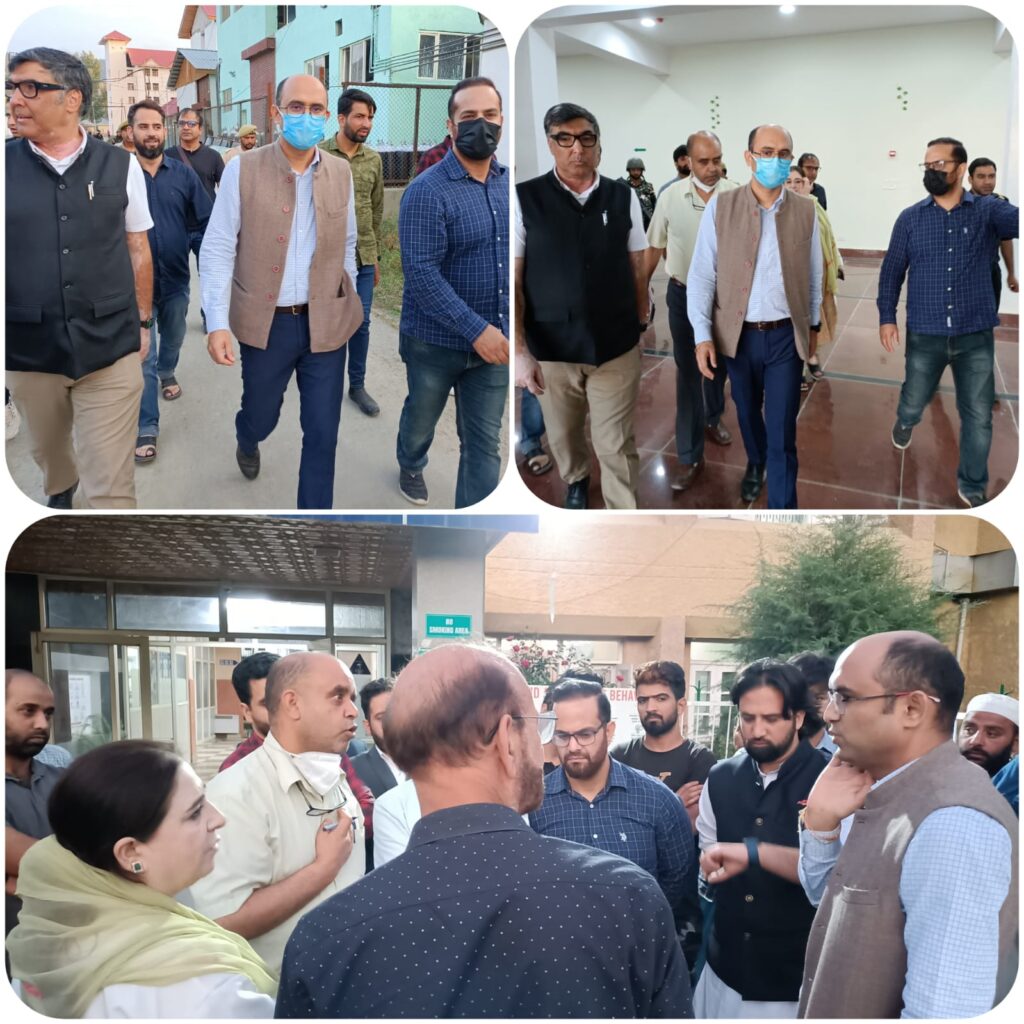 SNS KASHMIR
BARAMULLA ,SEPTEMBER,30:
Baramulla, September 30: Administrative Secretary, Health and Medical Education Department Bhupinder Kumar accompanied by senior functionaries today paid a day long tour to the North Kashmir's Baramulla and Kupwara districts where he took stock of the functioning of Govt Medical Colleges of Baramulla and Handwara. The visit was also aimed to get ist hand appraisal of pace and position of the construction work, currently undergoing in both the colleges.
At Baramulla, the Administrative Secretary undertook a detailed inspection of different blocks of the college wherein he was briefed about the current position of several works by the Principal of college Dr Ruby Reshi. She gave a detailed account about the academic functioning besides presenting a brief sketch with regard to the health and patient care services being provided to the patients.
After taking a holistic inspection, Bhupinder Kumar deliberated upon the concerned agencies to ramp up the process of construction work and directed to achieve the desired results well within the fixed timeline. He stressed to mobilize all the available resources and exhorted to ensure that the quality and standard is not compromised in any circumstance.
The Administrative Secretary further directed the concerned authorities to ensure that qualitative and efficient healthcare services are provided to the patients. He also emphasized to maintain the quality of medical education being imparted to the students pursuing medical and para-medical courses.