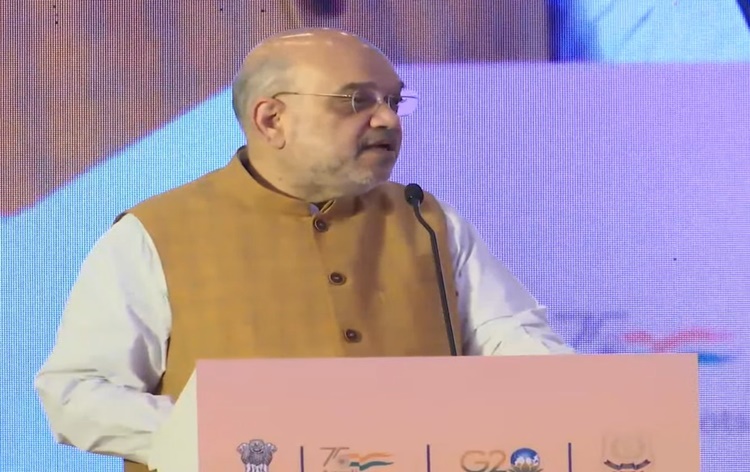 SNS KASHMIR
BENGALURU , MARCH,24 :
Union Home Minister Amit Shah has said that better cooperation, coordination, and collaboration between states, agencies, and people can help eliminate the menace of drug trafficking in India.
Addressing the Regional Conference on Drug Trafficking and National Security in Bengaluru today, the Home Minister said that the fight against drugs should become a mass movement where each house and every individual must join hands with the Government and its agencies to make Indian society drug-free by 2047.
The Home Minister remotely destroyed 9298 kgs of drugs worth 1235 crore rupees seized in Patna, Tamilnadu, Cochi, Bengaluru, and Delhi today and asserted that India can become a developed country if the detection of drugs, destruction of the network of drug cartels, detention of the culprits and rehabilitation of the addicts gain pace in the country.