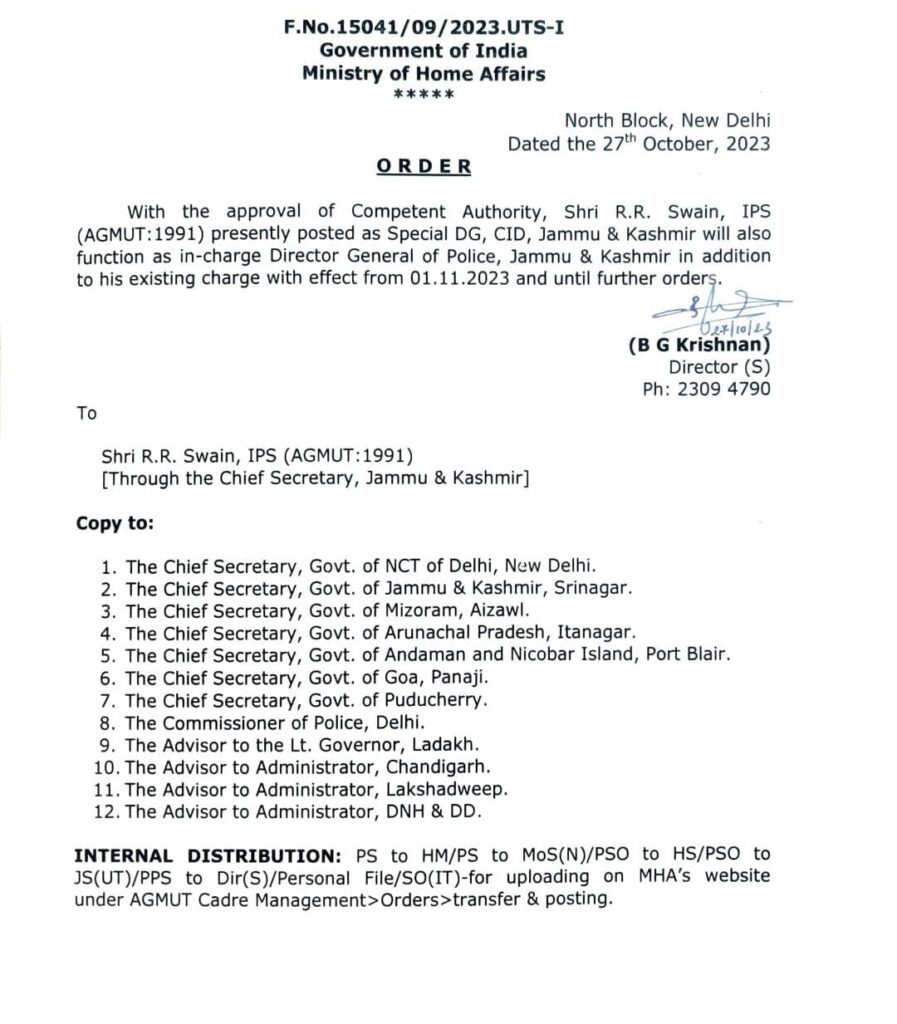 Srinagar, October 27 :
As Dilbagh Singh attains superannuation to culminate longest tenure as Director General of Police of Jammu and kashmir ny month end, Ministry of Home Affairs, Government of India, on Friday assigned additional charge of the post to incumbent Special DG J&K RR Swain (IPS).
According to the order by MHA, a copy of which lies with SNS KASHMIR, the 1991-AGMUT Cadre, Swain has been asked to take the additional charge of the post from November 1.
"With the approval of competent authority, Shri R.R Swain, IPS presently posted as special DG, CID, Jammu and Kasjmir will also function as in-charge Director General of Police in addition to his existing charge with effect from 1-11-23 and until further orders," the order added.